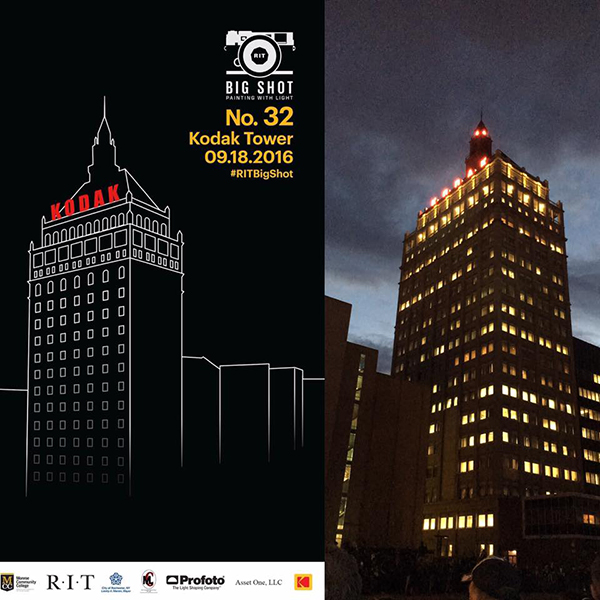 RIT has a very cool project called
Big Shot
. Each year they choose a location and enlist locals' help to come out and light up a scene with flashes and flashlights so they can take a pic at night. I've joined in a couple times and this year the location is the Kodak tower.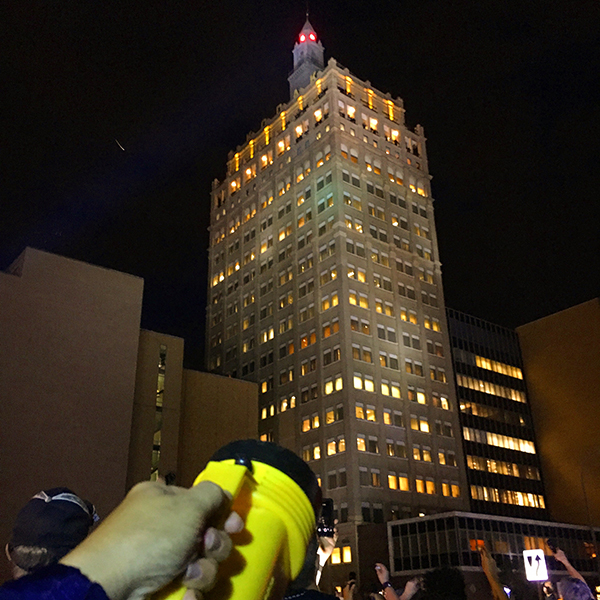 I did my part with my flashlight.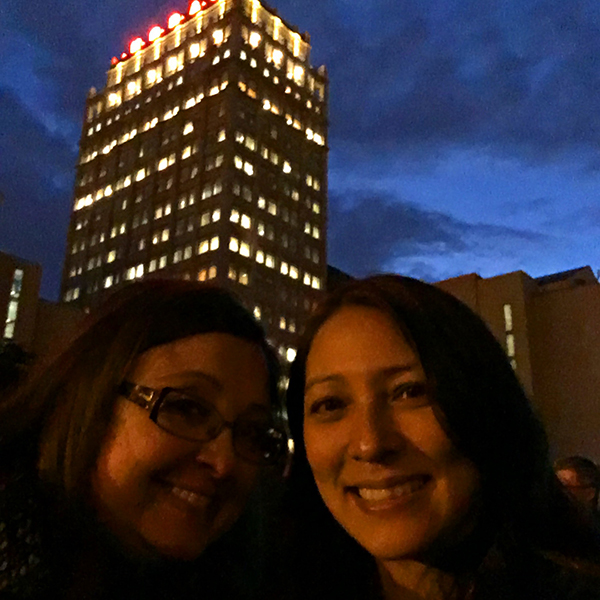 Liz and her dad were there too.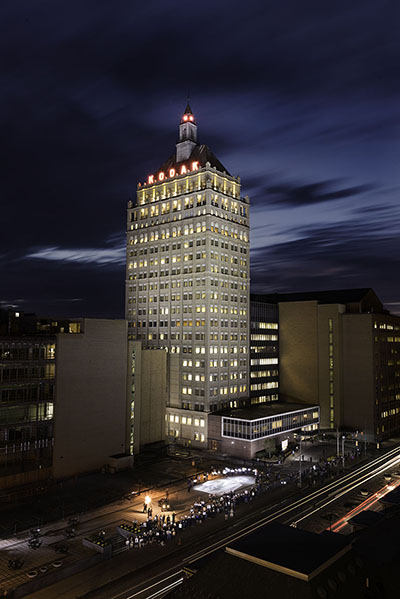 Here is the final photo. (from Big Shot RIT) It turned out great! Note some details... the giant print out of George Eastman on the plaza, people on the balconies on the top floors and the 1919 Model T Ford on the plaza also. I love how this project brought two big things from my life together - RIT and Kodak.