I had a craving the other evening for Pinkberry, but of course we don't have a Pinkberry in Rochester. So Aaron got a tub of vanilla frozen yogurt and some fruit. After running the frozen yogurt through our soft serve mixer, it was so close to Pinkberry I called it Finkberry (faux Pinkberry)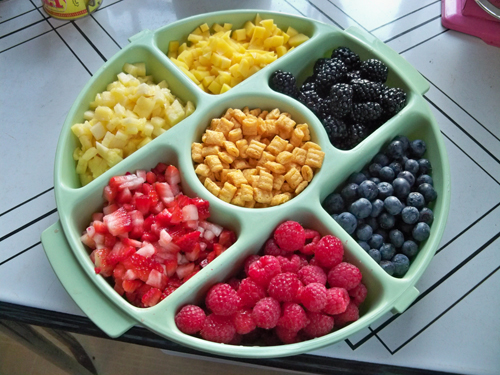 We were getting together with Tina, Shruti and Vishal for dinner and we were supposed to bring dessert so I decided to make a complete Finkberry experience. I created a selection of berries, fruit and one of the most fun toppings at the real Pinkberry... Captain Crunch.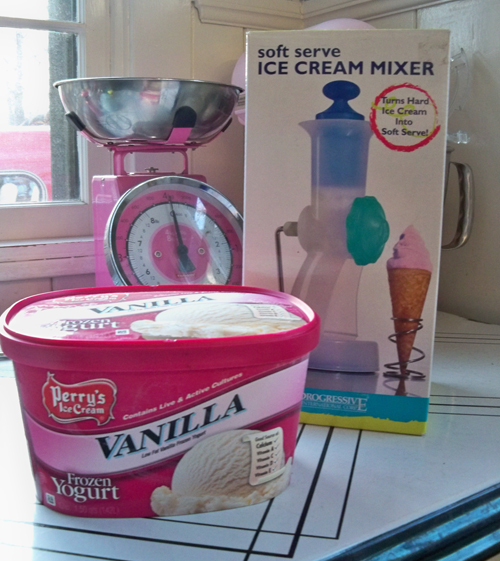 Smooshing the frozen yogurt through the soft serve mixer is key to recreating the Pinkberry effect.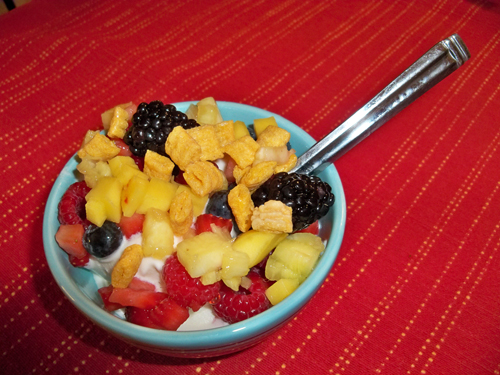 Everyone agreed that Finkberry is as close as you can get to Pinkberry.