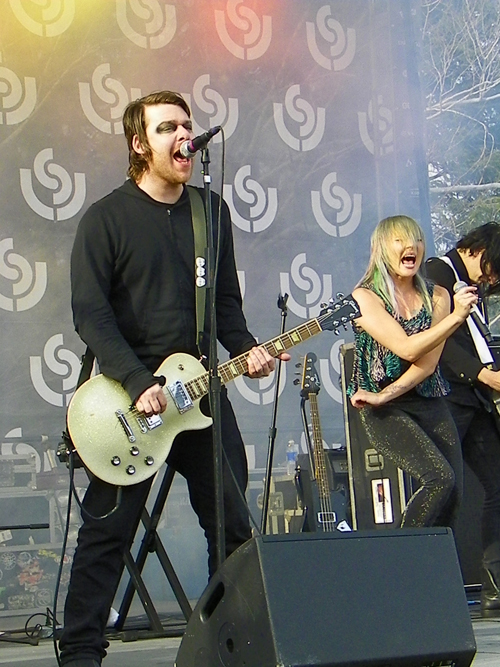 When Aaron and I were at Stratton we were so excited to find out that Shiny Toy Guns were playing a concert at the Burton US Open.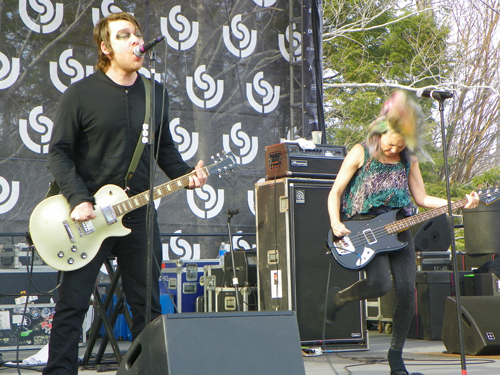 We saw them open for All American Rejects and have been fans ever since. I was really happy when they played one of my favs, Major Tom.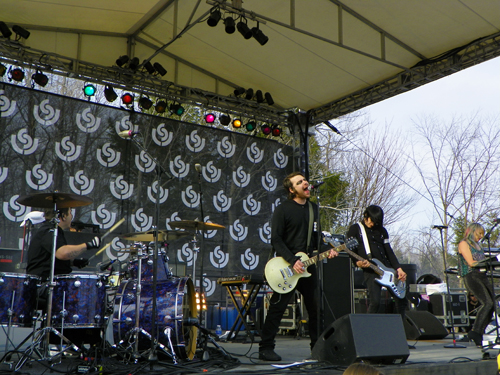 We hustled over to the concert as fast as we could and were in the front row! It was the closest and best spot I have ever had at a concert and probably will ever have again.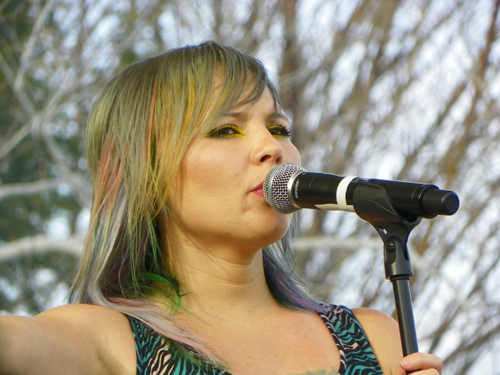 Their singer, Sisely Treasure had rainbow streaks in her hair and wore sparkly tights... thus she is awesome.