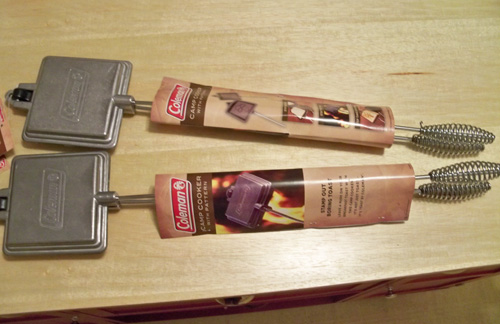 We are going camping this weekend with my parents and I'm pretty excited, so I have been testing out some camp food. We picked up these camp cookers to make campfire sandwiches.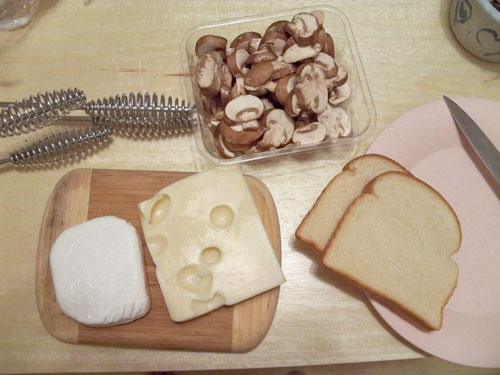 My first try I used swiss cheese, goat cheese and mushrooms. All I do is butter the slices of bread and clamp them into the sandwich press with the ingredients inside the two slices of bread.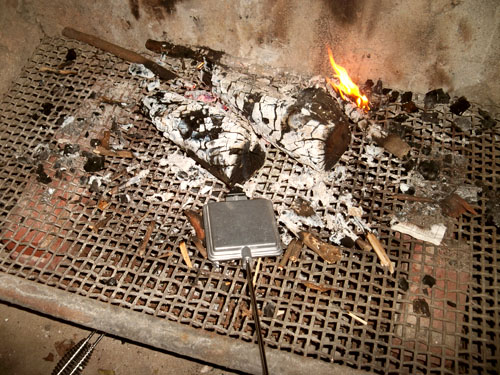 We cooked them over a fire in our outdoor fireplace.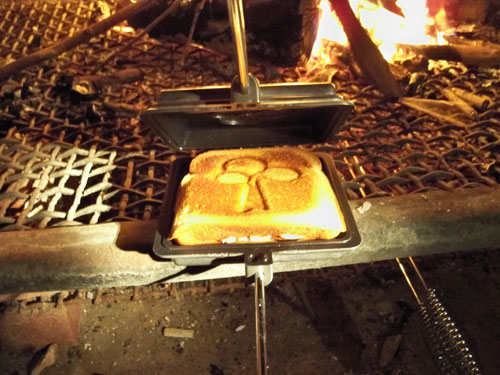 Look how toasty they turn out! I love the tree design it toasts onto the bread.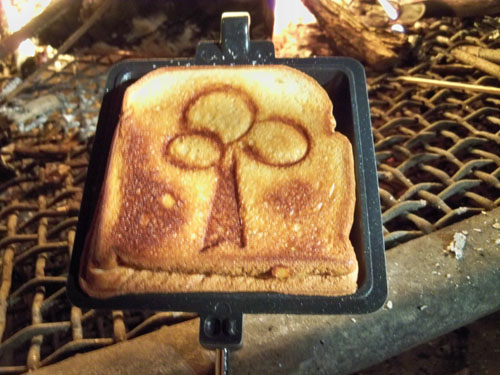 Crsipy and toasty on the outside. Warm and gooey on the inside.