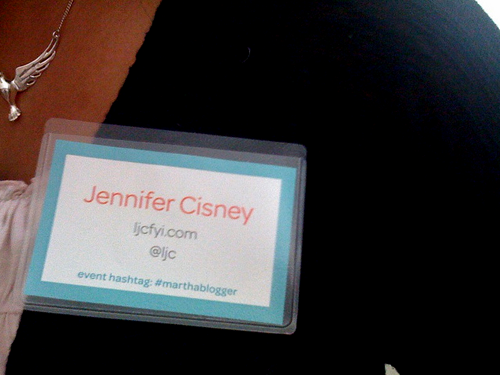 As a huge Martha fan, I was over the moon when I got an invite to the Martha's Bloggers' Night Out party at the Martha Stewart Living Omnimedia offices. My eyes were popping out of my head the entire time. Aside from the party, I kept peeking at test kitchens, storage rooms and craft areas. Some display boards were covered with craft paper and my little brain could only imagine the secrets behind them.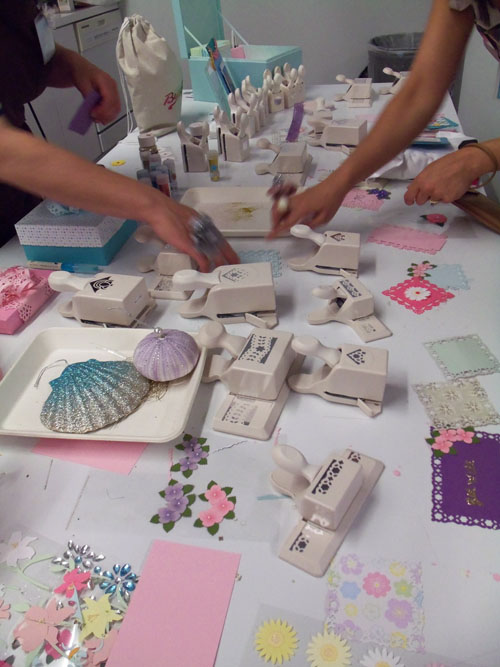 The party itself was fabulous! There were stations dedicated to different areas of Martha Stewart Living Omnimedia. Weddings, food, crafts, paint, pets, whole living... and often the magazine editors that specialized in that area were manning the tables. I gravitated to the craft table because I was curious how the "around the corner" craft punches worked. I got to try one out and see how they are designed to line up. Happy dance went down when I discoverd there was one tucked into the gift bags given to us when we left!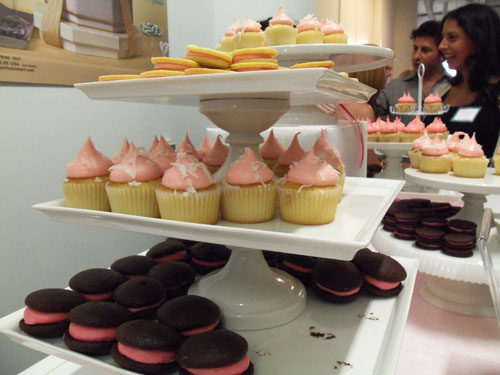 Mini cupcakes! There were also other finger foods and drinks that can be found in the latest issues of Martha Stewart Living and Everyday Food. They were making smores like the ones on the current cover of Everyday Food.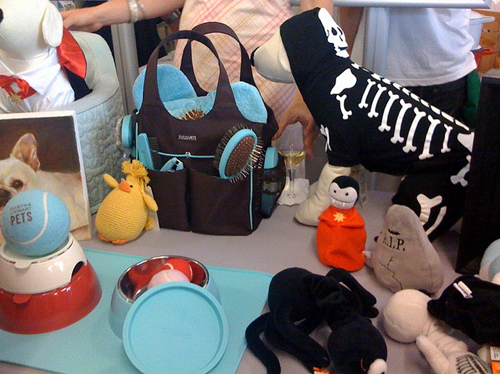 I just blogged recently about Martha's line of pet products. There was a sneak peek at the Halloween themed items coming out.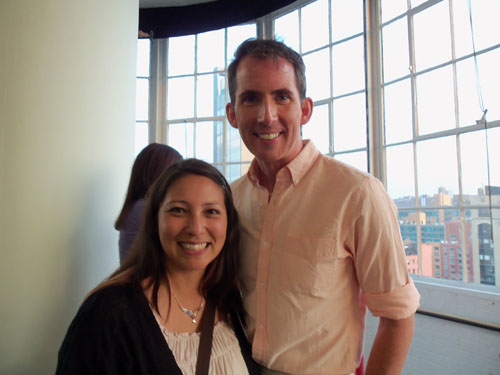 Ok. Here is where I really Martha geek out. I read every issue of Living from cover to cover. I have 10 years worth - I know that for a fact because we just moved all of them from the old house to the new. Because I read them so much and have been doing so for so long, I recognized a few of the contributors. I spotted Kevin Sharkey immediately. I have been reading the segments on redoing his NYC apartment in recent issues. He was kind enough to post for a photo and sign the next issue of Living.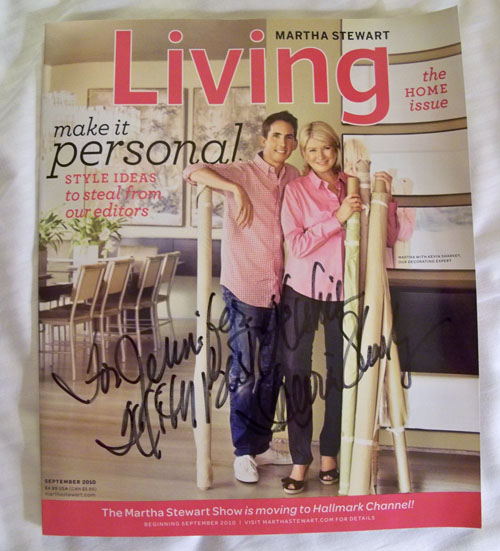 I did however, only realize today, that Martha's French Bulldog, Sharkey must be named after him. Right?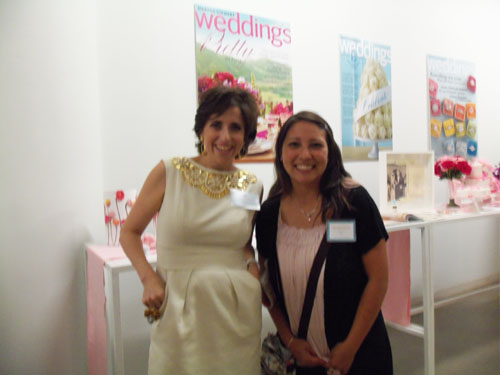 I also spied Darcy Miller from Weddings. I really loved the shadow boxes she did for a recent issue of Living, so I had to say hi. (it's completely my fault the pic is blurry, I had been messing with the settings) I think it is awesome that these folks were all there and sharing their passions. I think it is so great when a company recognizes their own rockstars.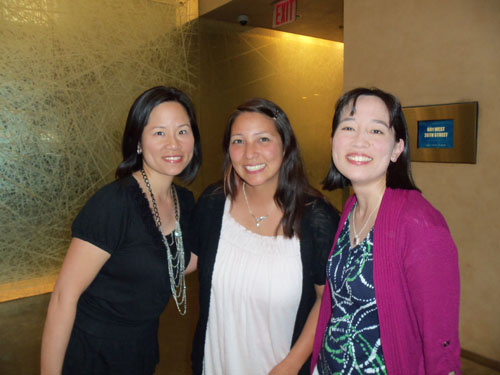 To top the night off, I got to share it all with my bloggy buddies Lady M and FourthBreakfast! Can you tell which one of us sat on on top of a tour bus in the blazing sun for 4 hours? Um yeah - I got a little toasted. I feel myself wrinkling before my very eyes. But not even that could dull my Martha high!