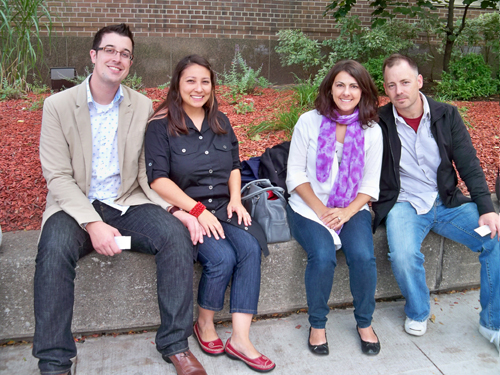 Here we are at our first day of the Toronto Film Festival doing what we do best. Wait in line. Our first movie was Daydream Nation with Kat Denning and Andie McDowell. There were some funny parts and some cute parts but to be honest I was so stressed out waiting for something bad and unexpected to happen I could enjoy those parts. Maybe if I watched it again. Kat Denning was there but I missed her on the red carpet and they didn't take the stage.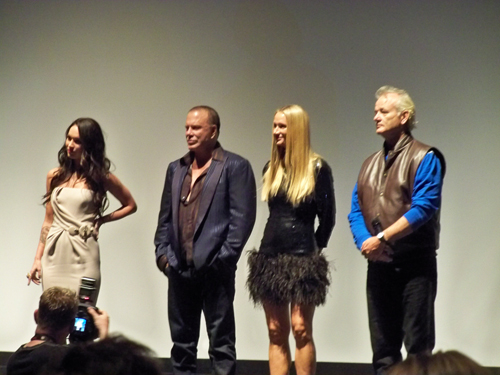 Passion Play had an odd mix of actors, Megan Fox, Mickey Rourke, Kelly Lynch and Bill Murray. The story was... different - but I thought the ending was cheesy even though there is a big twist. We did talk about it quite a bit afterwards though.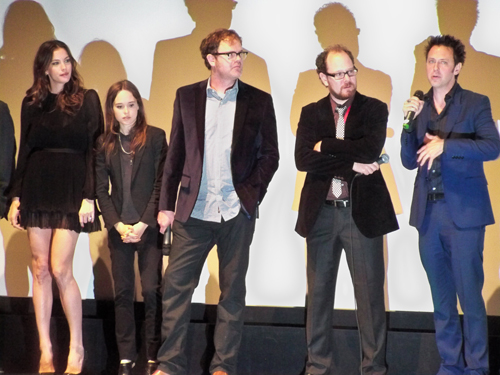 Our midnight madness movie came through with the funniest movie of the weekend - Super. Rainn Wilson was very funny during the Q&A after. Ellen Page was great in the movie. Look how tiny she is between Liv Tyler and Rainn Wilson who are both really tall.
Yes, we saw three movies in one day. We literally came out of one movie and walked around to get back in line for the next movie. *whew*