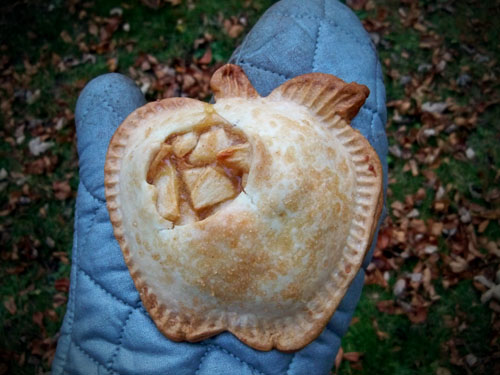 Someone tipped me off on twitter that Christmas Tree Shoppes was carrying pocket pie molds - apple and pumpkin. Aaron picked one of each up for me.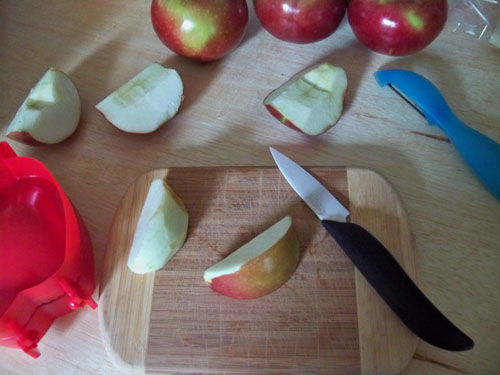 Today I used the apple one to make apple pocket pies.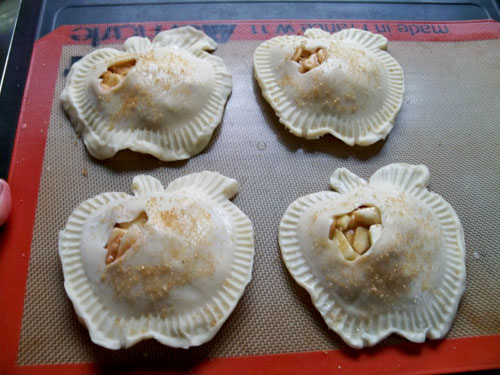 I used my standard apple pie recipe for the filling.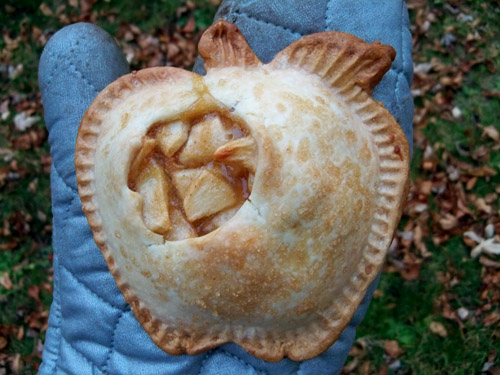 They turned out as good as the berry pocket pies. They are especially good warm with a scoop of vanilla ice cream!