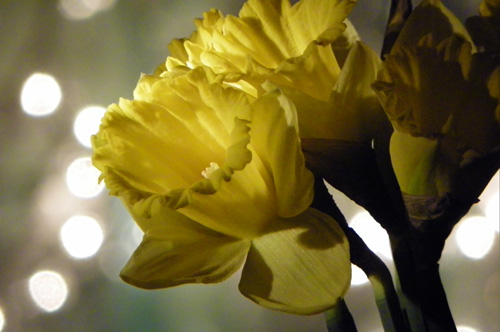 I've seen a lot of posts online about bokeh. Bokeh in Japanese means blur. In terms of photography it is used to refer to parts of a picture that are not in focus. When there are glowing lights in the shot, they appear as small circles.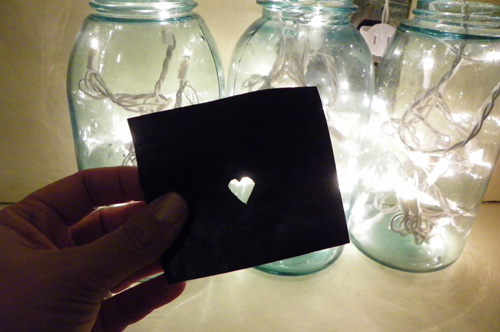 If you hold a black piece of paper with a shape cut out up agains the lens, those points of light take on that shape.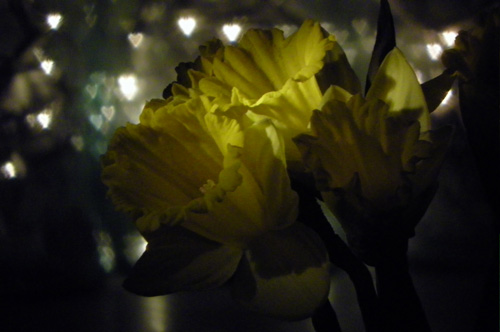 I love the light hearts! Check out my blog post on 1000Words to see how I did it!