I have been waiting for the food truck rage to hit Rochester. How great would a fleet of trucks with unique tasty food roaming the city be?
Turns out they have been here for awhile, they just aren't driving up and down the streets... they are parked at festivals and the farmer's markets.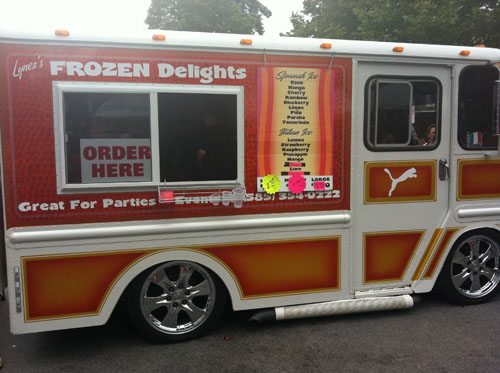 While we were at the Park Ave festival I spotted Lynez's Frozen Delights Truck. The truck was pretty sweet looking in of itself but it also had really good Spanish Ice.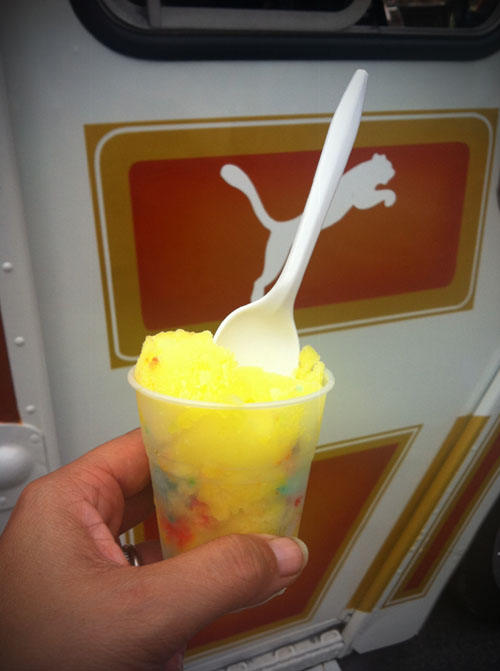 I got the Pina flavor and it was so good, I can't wait to catch up with the truck at the Public Market to try more flavors.