There were two very cool events in Rochester last week.
Genesee Brewing brought their classic 12 Horse Ale out of retirement. It was first launched in 1930. To celebrate they deiivered the first orders like they would have back in the 1930's - by horse and wagon!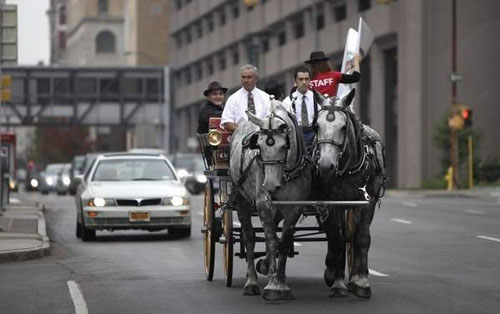 The horse and wagon delivered 12 Horse Ale in the stubby authentic bottles across town to Dinosaur BBQ! Then they made some deliveries to East Ave.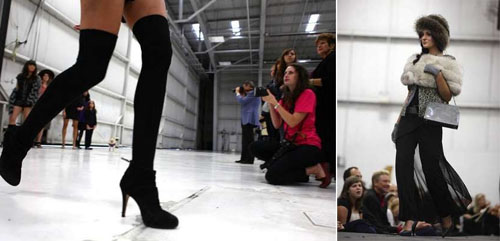 Then as the finale to Fashion week in Rochester, the new conductor of the RPO led models off of an airplane into an airport hanger at Rochester Airport for the sound of fashion. The RPO played while the models made their way down an actual runway on a runway.
Both events - so creative!