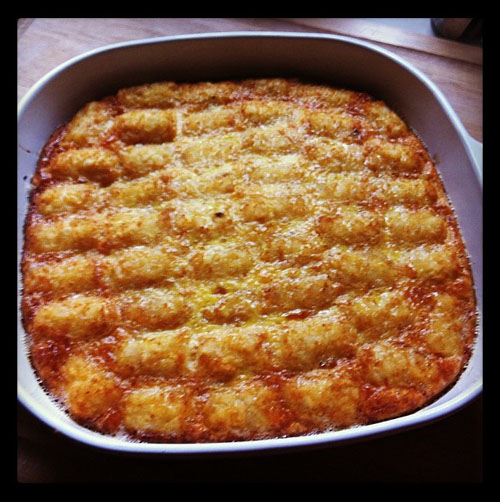 This morning I made a tater tot breakfast casserole. I have been meaning to try one of these for ages. Yum!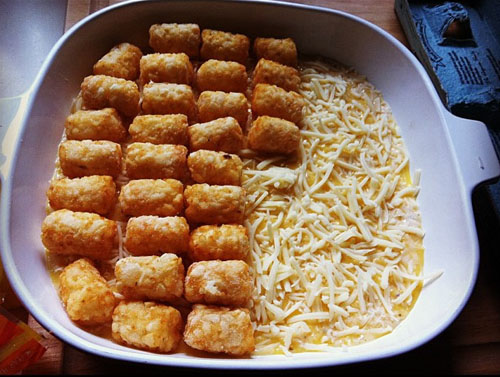 I didn't find a recipe that was exactly how i wanted it. I wanted the tots on top so they would get crispy. I looked up other recipes and then changed it up to make it my own.
This is a half recipe...
6 eggs
1/4 cup milk
butter
shredded swiss cheese
shredded cheddar cheese
salt
pepper
dry mustard
tater tots

Whip together the eggs and milk. Add salt, pepper and dry mustard. Pour it into a buttered 9 inch square casserole dish. Sprinkle on the cheese. Carefully place tots on top of the cheese. Bake for 1 hour at 350 degrees.
I made this one without meat but I think next time I will add sausage or bacon. I am also toying with the idea of added sauted onions to the egg. I want to experiment with the baking time too... it was a little overdone but it also sat in the oven for awhile after baking to keep it warm.