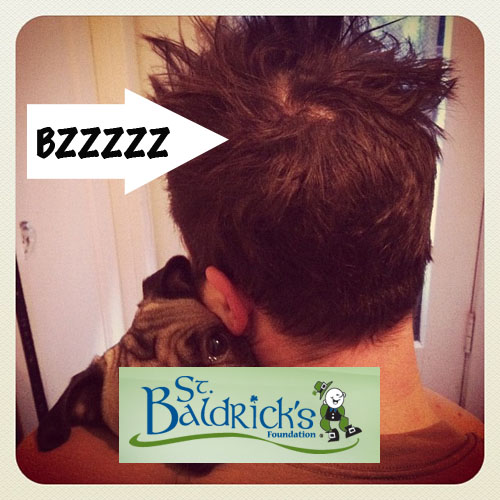 You see the hair in yesterday's post? Getting kinda long huh? Well, next month you can bid it a farewell.
Aaron has signed up to have his head shaved to collect donations for St. Bladrick's Foundation to help fight childhood cancer.
This is a great cause and it's going to be interesting to see this go down. Please support Aaron and the big BZZZZZZZ if you can! I'll be sure to post pics!