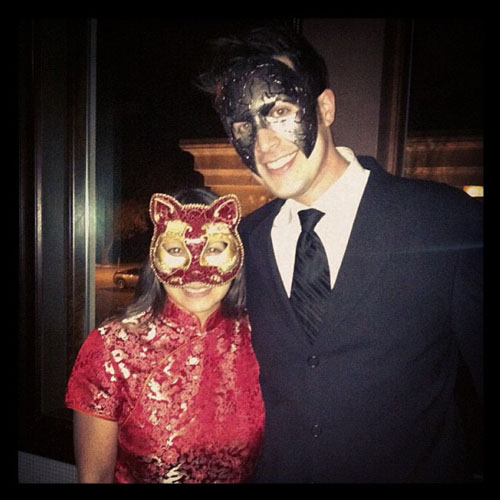 Tonight we went to the Hugs Valentine's Masquerade Gala. It was for a great cause - helping children in developing countries that need facial plastic surgery.
I always wanted to go to a masquerade party. I love the mystery of wearing masks. I looked for a long time online til I found a mask that matched my dress. I liked being a kitty for the party.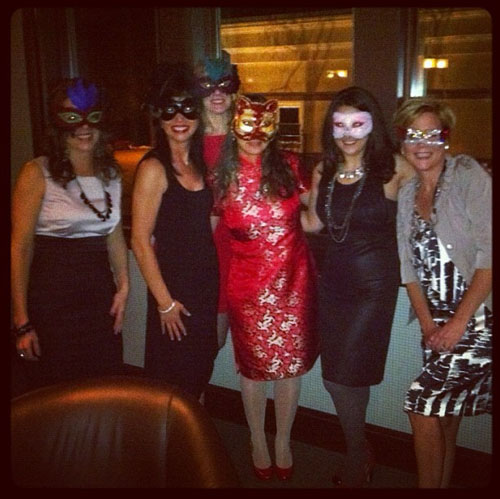 It was also nice to get to hang out with my peeps for an evening.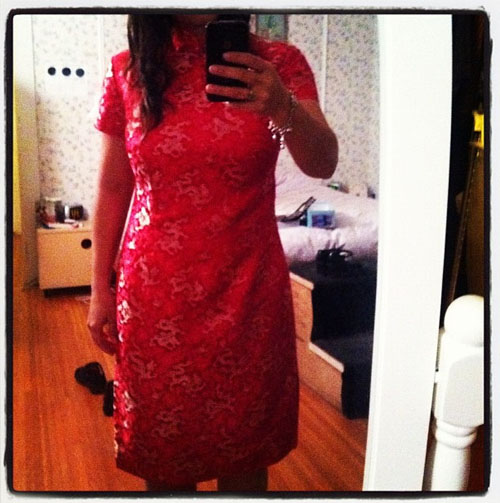 This was my big chance to wear the dragon dress I had made in Bejing four years ago. It still had a little cloth tag with Chinese handwritten on it and stitched to the sleeve.