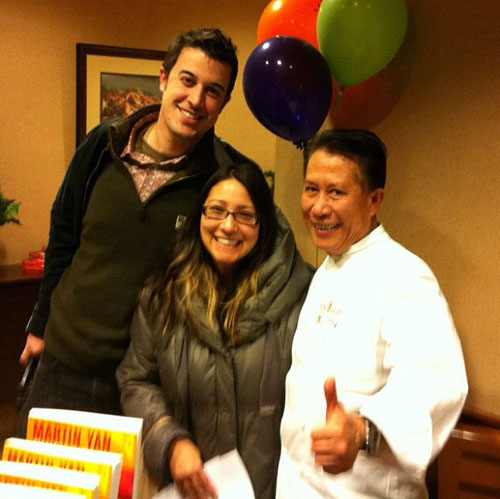 Today Chef Martin Yan was at Pittsford Wegmans for Veggie Fest. I was looking forward to seeing him. When I was a kid I used to watch Yan Can Cook on PBS with my Grandma.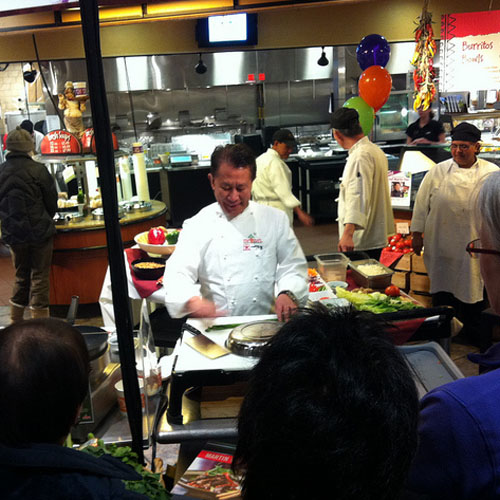 Before Yan signed cookbooks, he demonstrated cooking different kinds of veggies. He has crazy knife skills. He can slice a mushroom to feed 25 people.
"Cut. Cut. Cut. Cut. Cut. Cut. See how cute? You can cut mushroom any way you like! It's a free country!"
He is so funny! And super nice.