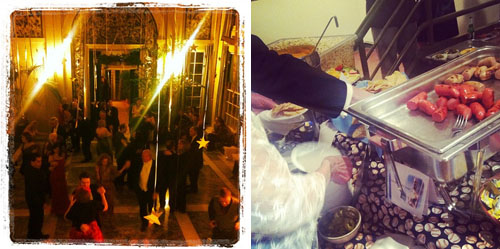 Aaron and I went to the George Eastman House Oscars party tonight. There was nominated film themed food (ballpark food for Moneyball!) dancing, games, photo ops, silent auction... lots of fun.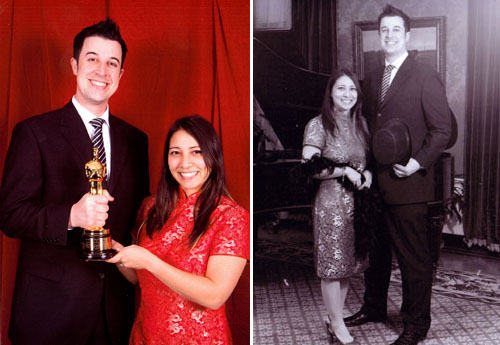 We were all dressed up so I insisted on each photo op. Check out the death grip Aaron has on that Oscar.
Oh yeah and the Academy Awards were playing in the theatre. We literally saw about 5 minutes of it! Great party!