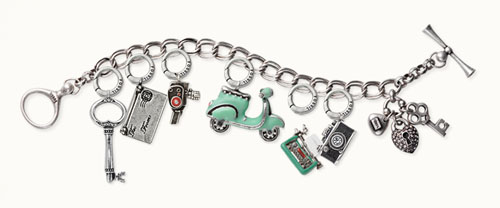 I already have a lovely Links of London charm bracelet Aaron has been adding to, but I couldn't help but play with the charm builders on fossil.com.

It's fun to drag the different charms to the different bracelets.

They have some really creative charms...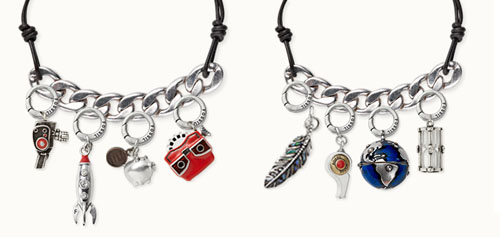 Hot air balloon that opens to reveal a bird inside, an envelope with a little letter inside... I'm not sure if the clock or whistle work but that would be cool.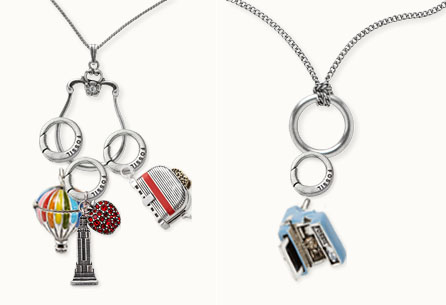 There are charm necklaces too... hmmm, I don't have a charm necklace!
There are so many cute charms it's hard to choose. There is real sand inside the hour glass! Hmmm. Since these charms have latches, you could have many charms and swap them out! Perfect!