Who are we kidding? A big part of visiting Hawaii is going to be about the food. I asked for recommendations and I take them very seriously. All suggestions are taken into consideration as we eat our way across the island.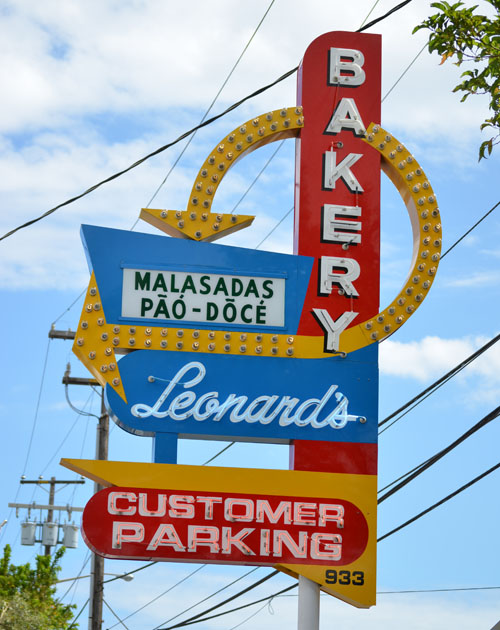 Both a blog commenter and Tina mentioned Leonard's Bakery for malasadas.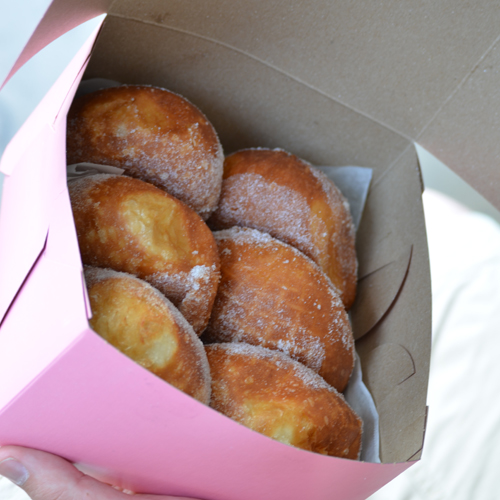 Malasadas are a Hawaiian donut... think Krispy Kreme with no hole and sugar instead of glaze. We got them hot and they melted in our mouths.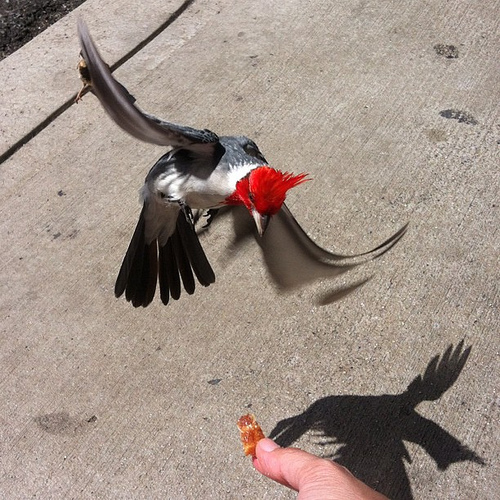 By the way, birds like donuts. This is a Brazilian Cardinal.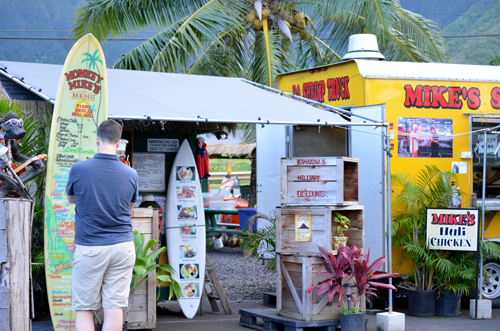 Aaron and I decided to take a drive to the North Shore to look around and on the way I spotted Monkey Mike's Huli Huli chicken food truck. I don't think it's the same huli huli chicken as was recommended (in a grocery store parking lot in Haleiwa, but no matter because they were out of chicken.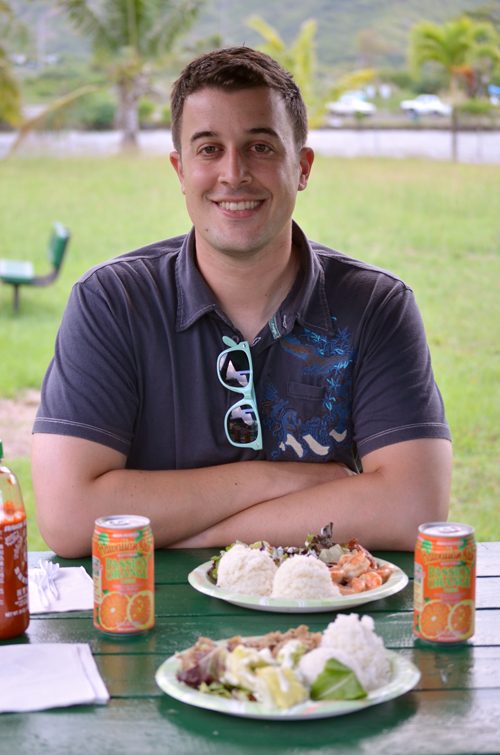 Aaron got the garlic shrimp (despite a commenter telling me Giovanni's Shrimp Truck was the best) and I got the pork. Well, they were both fantastic. I love getting rice with my meals. Yeah we squirted sriracha sauce over everything - we love that stuff.
Another fantastic find was Hawaiian Sun drink. It's not carbonated. There is no artificial color, flavor or high fructose corn syrup. I LOVE it! They carry a bunch of flavors at ABC stores (which are on every corner here) and I stocked our hotel fridge!