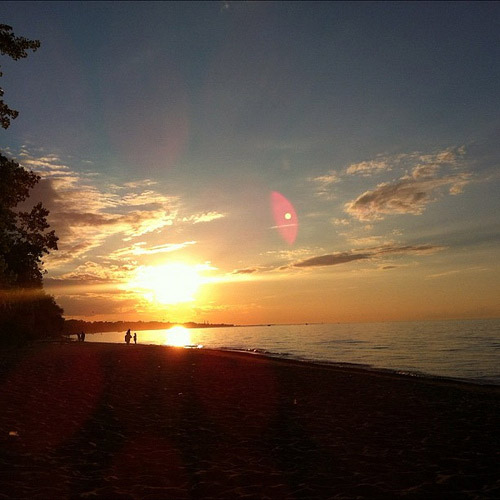 Sometimes I forget that Rochester is on a lake. This evening we packed subs and went up to Durand Eastman Beach. We sat in our lawn chairs on the sand and watched the sun set.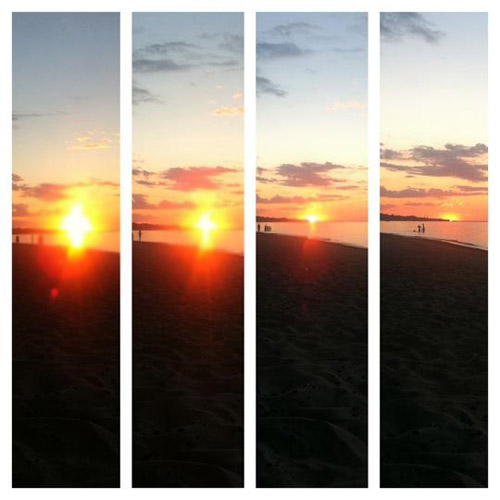 Aaron took this sequence of sunset photos and put them together using the iPhone app Pic Jointer. So cool!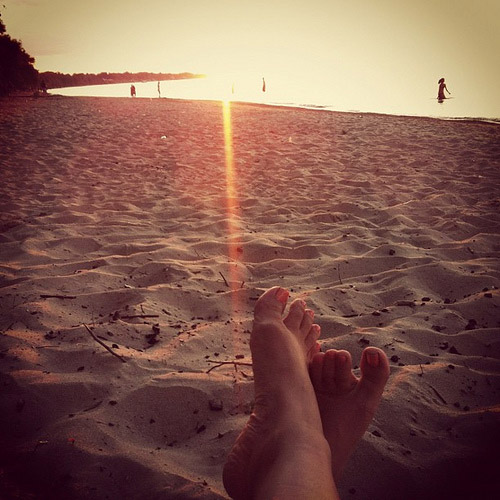 I don't know why we don't do this more often. We'll be back!