I know I have been saying this about everything - but seeing turtles was high on my list for Hawaii! After many suggestions and looking online, it seemed the best turtle viewing spot would be Laniakea Beach which has the nickname, Turtle Beach.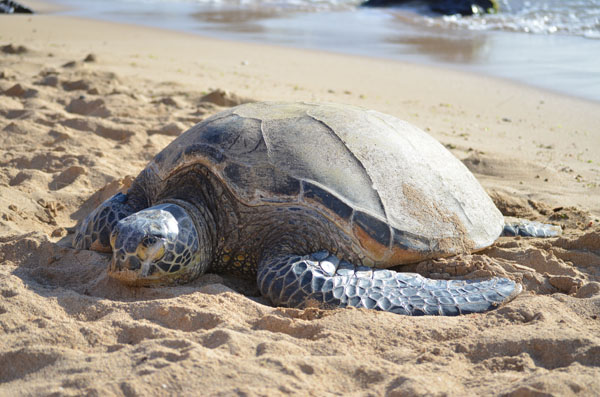 This beach did not disapoint! There were three sleepy turtles sunning themselves on the sand. This one is a female, named "Iron Maiden".
(It is with this post that I am realizing I am getting such amazing photos, that they should be bigger on my blog! I am extending the width of my photos to 600 pixels.)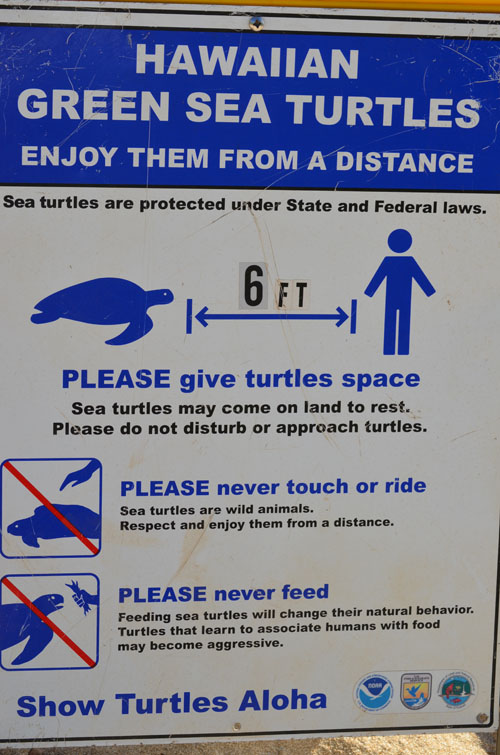 I was happy to see there were voluneers there from a turtle protection group keeping watch over the turtles so no one does anything inappropriate. Like the signs says "Show turtles aloha!"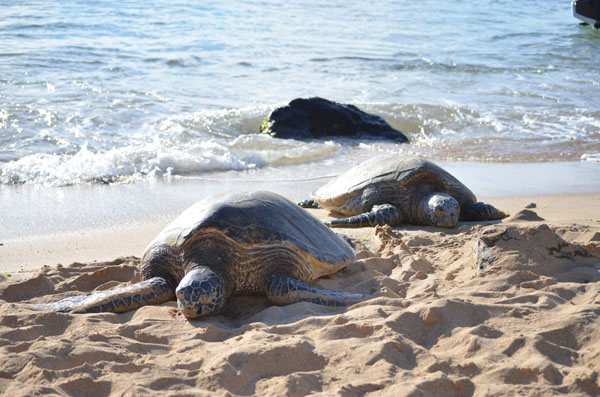 These two were named Brutus and Kulihi.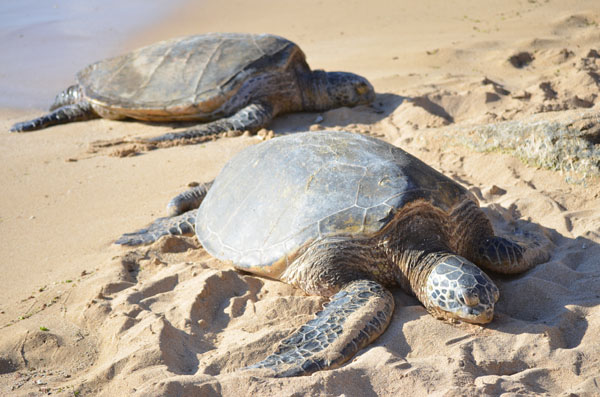 Aaron said they were working on their tan.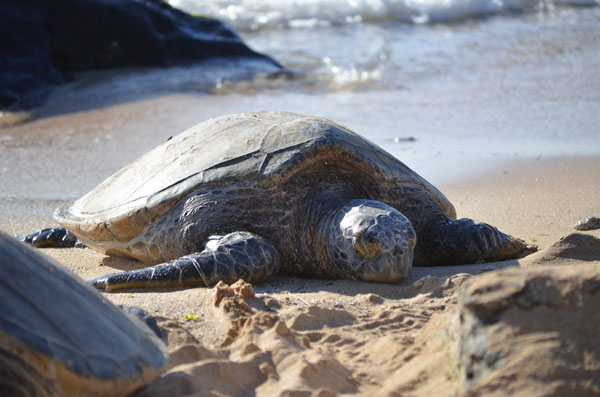 They looked sooooo sleepy.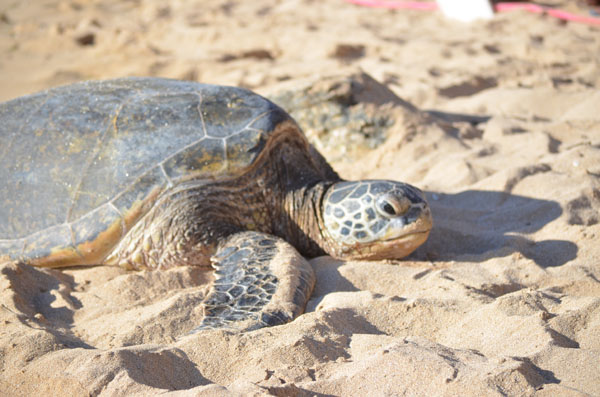 This eye opening and head lift was all the activity we saw.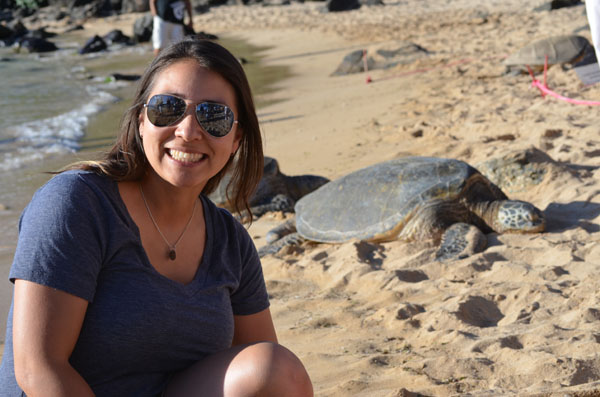 I loved seeing these guys up close!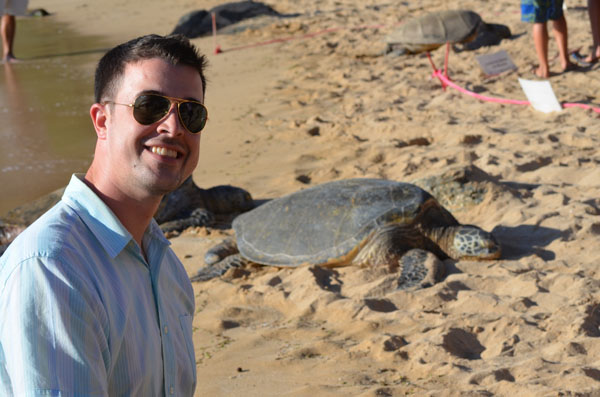 They are kind of like pugs with shells.