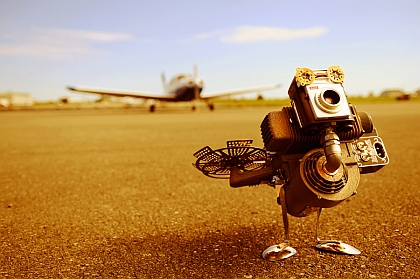 There was one booth in particular that brought me to a halt at the Clothesline Festival. Sculptures by Dan Bentley. Dan has fashioned creatures and robots from vintage and retro objects. The products he starts with are already industrial design marvels in their own right, so when they are brought together to create something new the effect is whimsical and magical.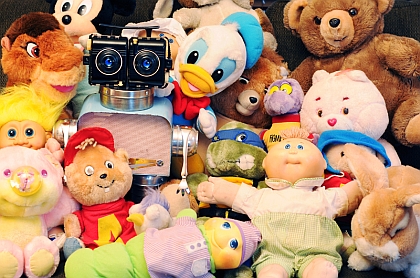 I think the photographs of his sculpture are as wonderful as the objects themselves. He had a cool name for the photos... daydream? Superhero shots?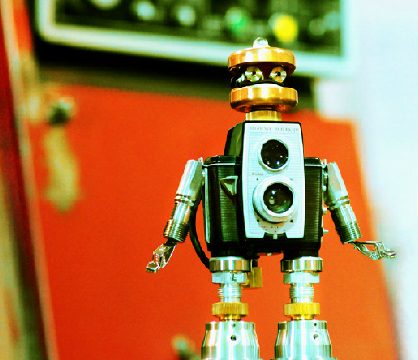 Note the prominent use of vintage Kodak cameras in his creations. Extra love.