Rain spoiled the morning of the Clothesline Festival, but the afternoon perked up. I was able to enjoy some festival food, run into some friends and treat myself (treat yoself!) to some goodies.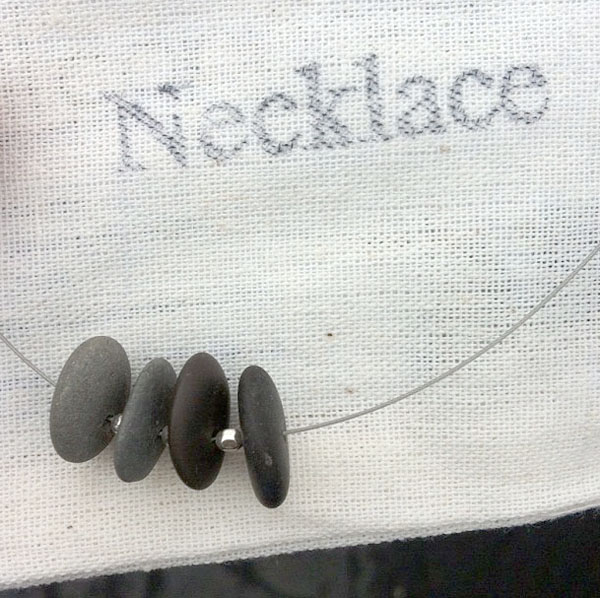 I remember looking at the Caywood Stone Jewelry pebble necklaces last year. This year I couldn't resist. I love that they are made from stones from Seneca Lake. Very simple, down to the magnetic clasp.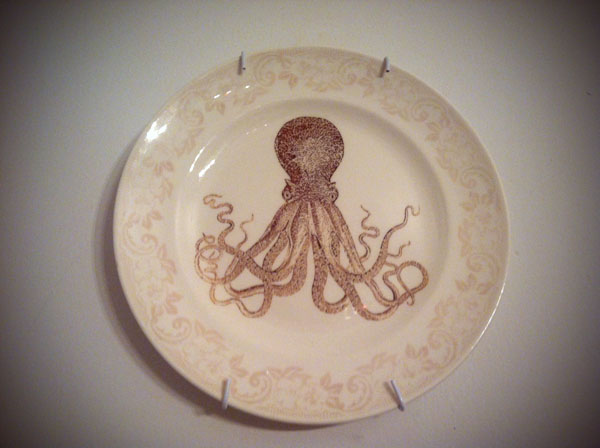 I have had my eye on a Giraffe Jumble plate ever since I got my vintage camera barrettes. I had a hard time deciding which plate I wanted but eventually the octopus plate came home with me.