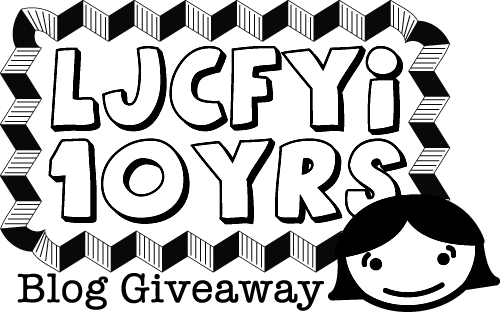 To celebrate my blog's 10 year anniversary I am doing five blog giveaways this month. Each giveaway is based on something that i love.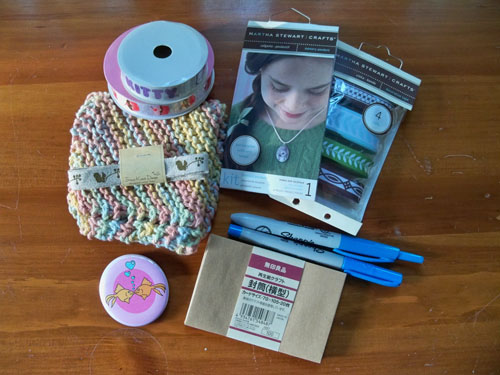 This fourth giveaway theme is Ljc likes crafting. Included is...
• Hello Kitty, cupcake and squirrel ribbon
• Marth Stewart kits
• ljc handknit washcloth
• sharpies in this fall's hot color - teal
• muji envelopes
• ljc handmade fish button
For a chance to win this fabulous prize package all you have to do is leave a comment stating what kind of crafting you do. I will randomly choose a winner on the last day of the month, September 30.