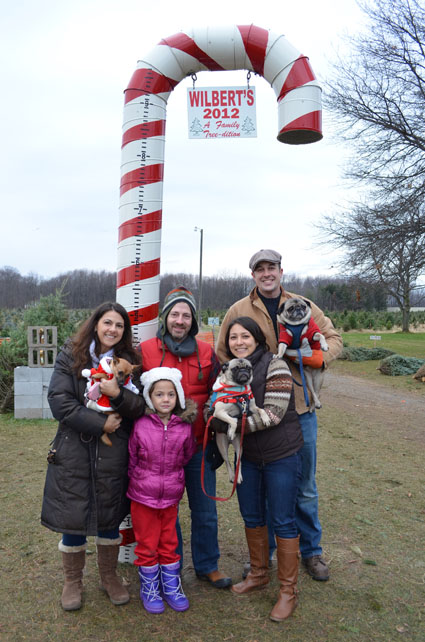 Today we made our yearly trek to Wilbert's Tree Farm to get our Christmas tree. This year they had a photographer there and we were able to get a picture of all of us next to the giant candy cane!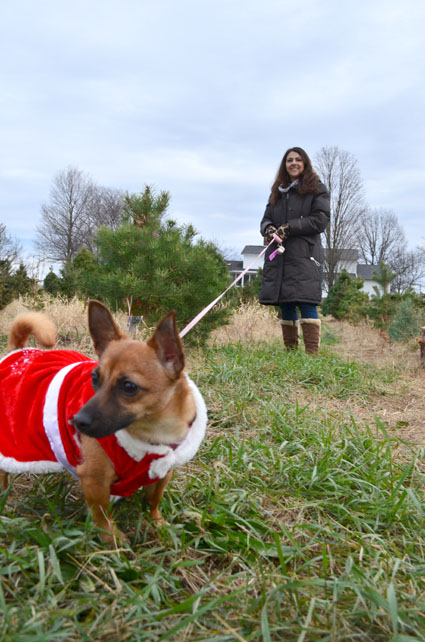 Ziva's first Christmas!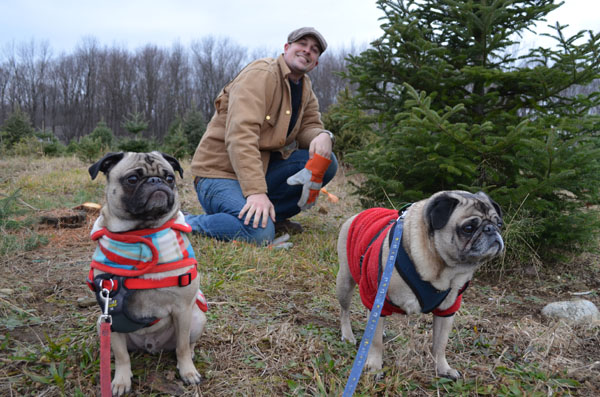 The pugs were a big help as usual.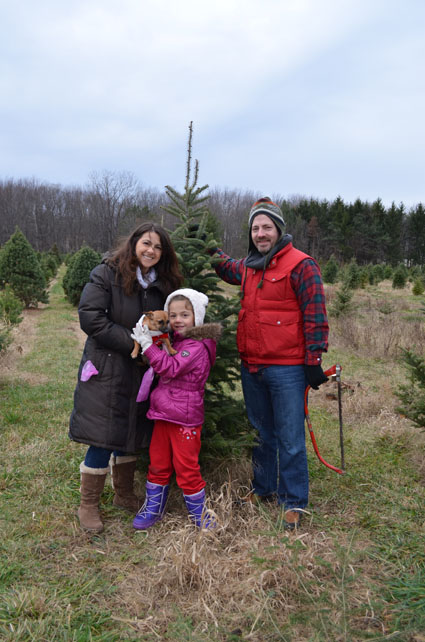 The Clarks and their tree.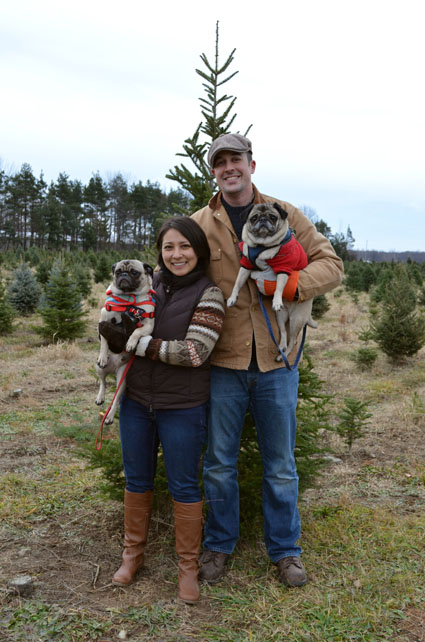 We found a great tree too.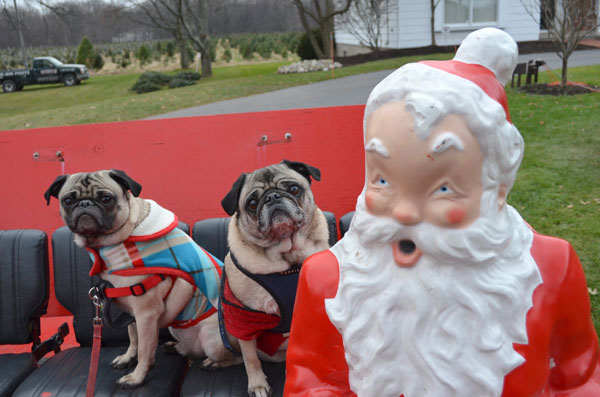 And the boys had a quick visit with Santa.

Afterwards we went back to our house for pizza casserole and our traditional holiday peppermint brownie sundae!