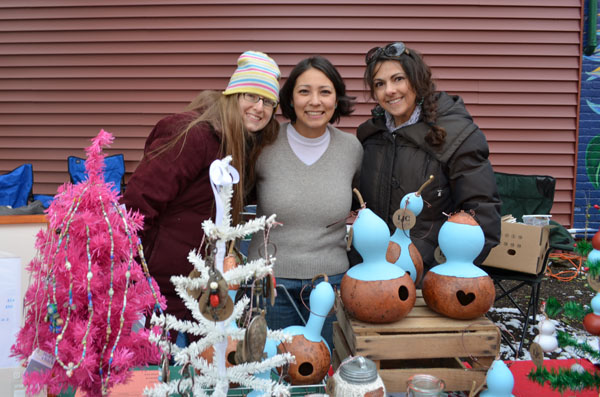 We had fun at the South Wedge Holiday Market today!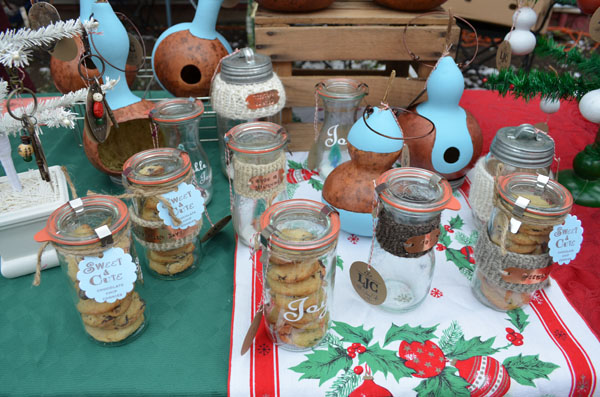 I had stamped spoon keychains and gourd birdhouses like I had at MayDay but also added in holiday jars and snowmen ornaments.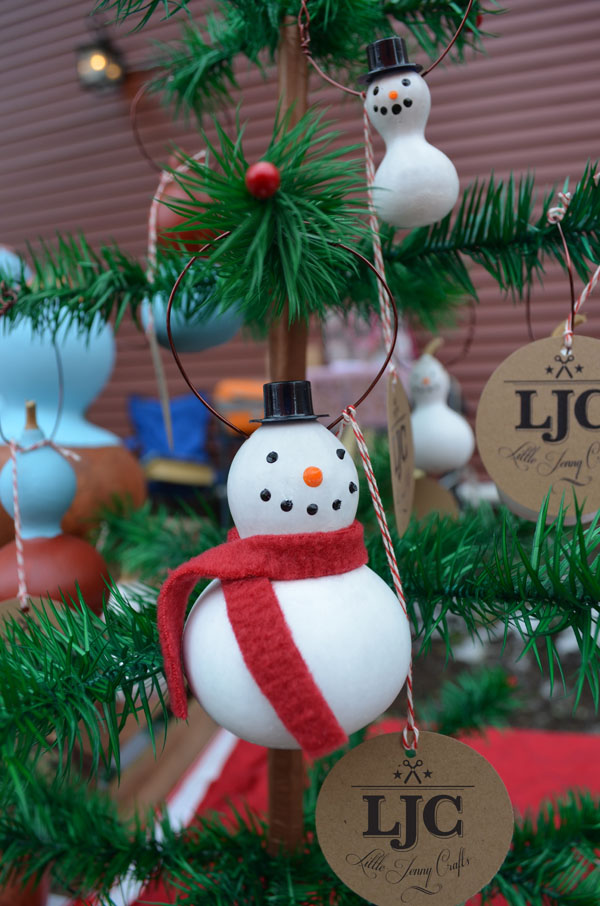 The mini gourdon snowmen Christmas tree ornaments went like hotcakes!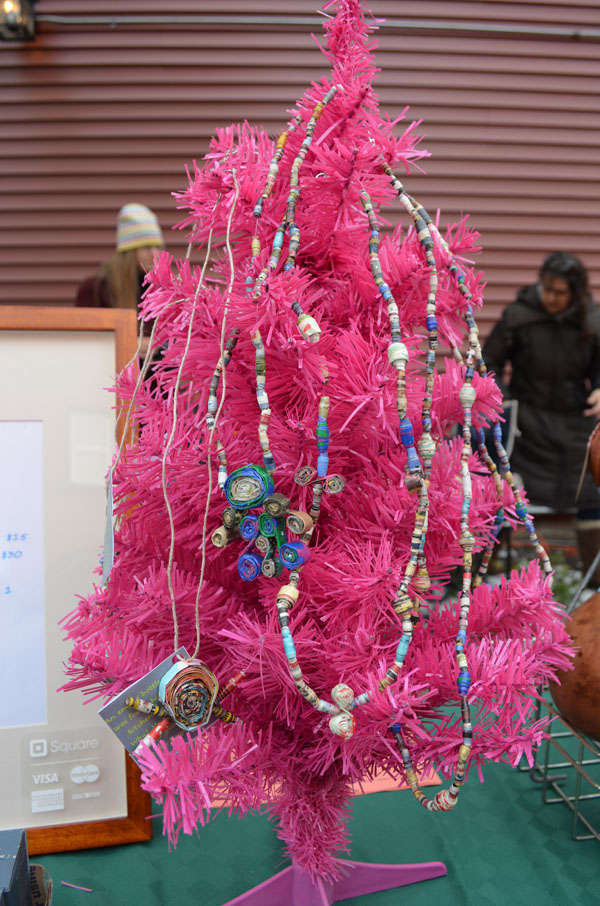 Aprille had her StoryChick paper bead jewelry.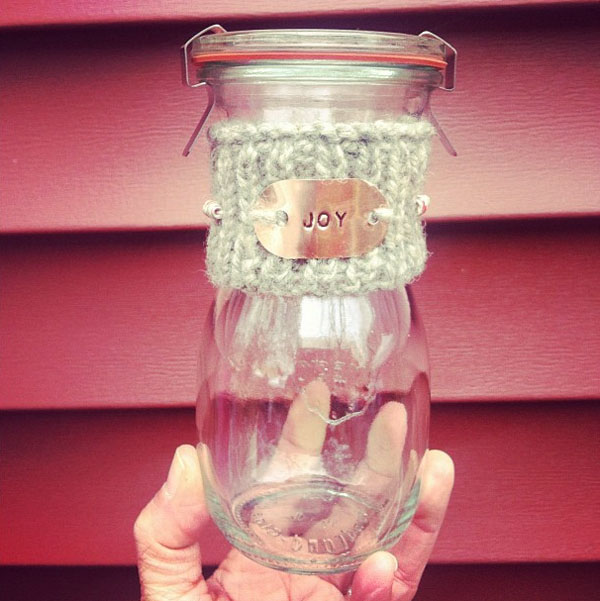 We collaborated on a jar with StoryChick paper beads.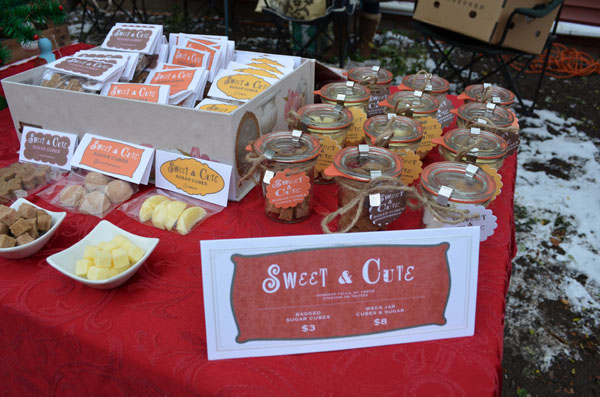 Tina had Sweet & Cute flavored sugar cubes.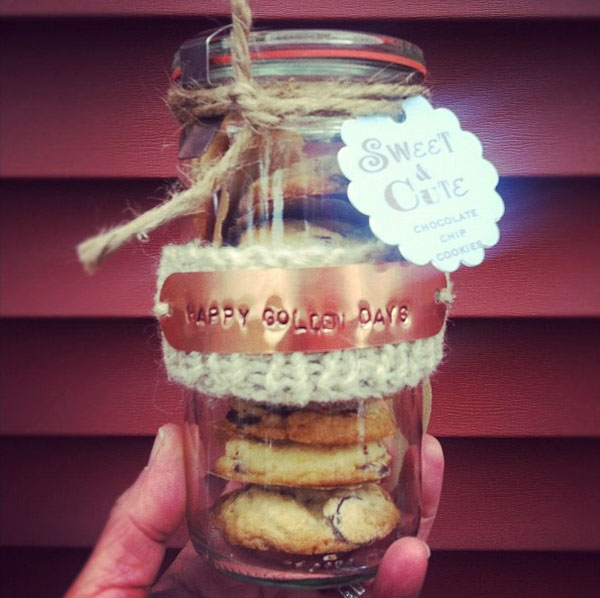 We collaborated too with LJC jars filled with Sweet & Cute chocolate chip cookies.
We really did have fun and we managed not to freeze out there!