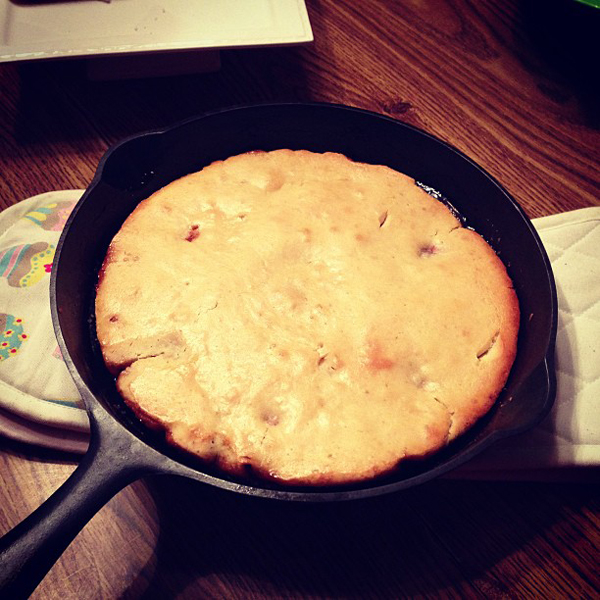 Aaron and I were invited to a Mad Men premiere party. Luckily Martha just posted a list of suggestions for a Mad Men party.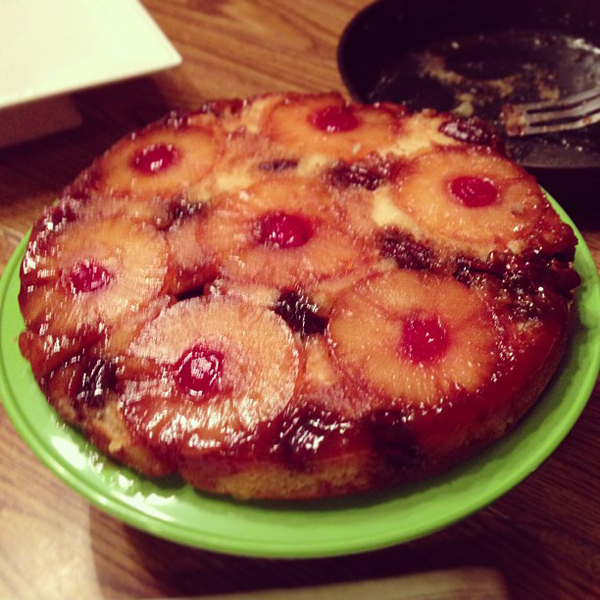 I made crock pot meatballs (which I didn't take any pictures of *gasp*) and this pineapple upside down cake. It baked in cast iron skillet. I love that! And it turned out really tasty.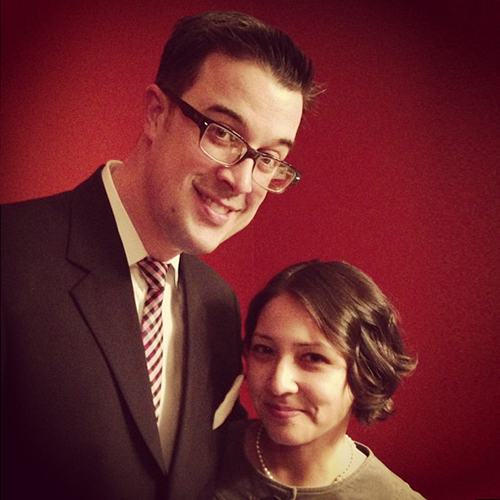 Aaron broke out the skinny tie and pocket square for the party. Do we look vintage?