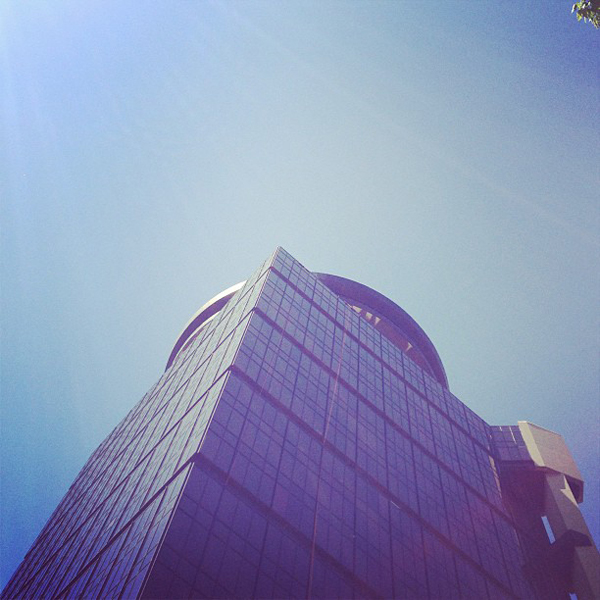 21 Stories for Scouts is a very cool fundraising event where people raise $1000 to be able to rappel down the First Federal Plaza Building.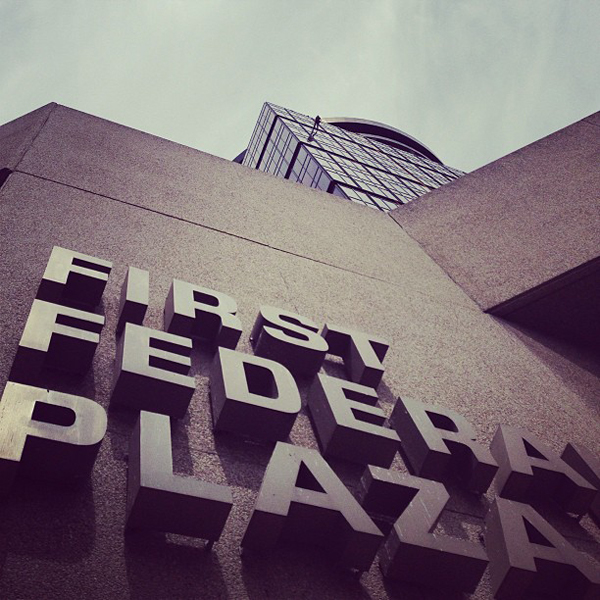 The organization Over the Edge handles the logistics... gear, training and operation of rappelling down 21 stories.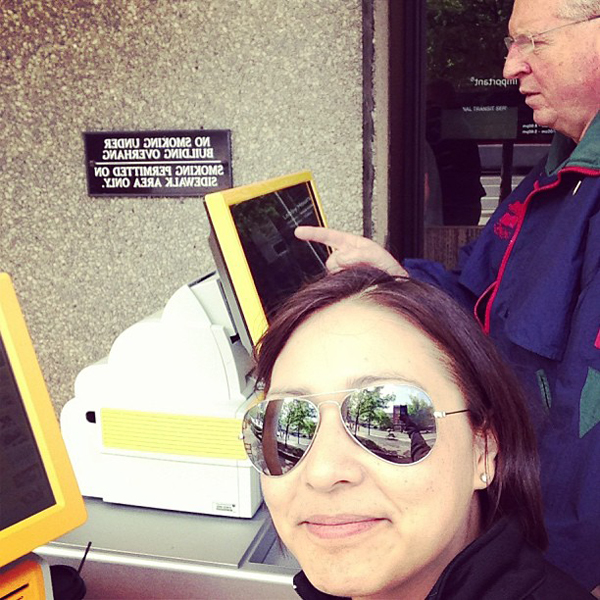 Kodak volunteers to take photos of the rappellers and print them out for each of them. I volunteered to man a Kodak Picture Kiosk where friends and family could print photos they take of their rappellers. I loved watching the friends and family of the folks come down the building print out the photos they took! Everyone was so excited for and proud of their rappellers. They got some fantastic shots!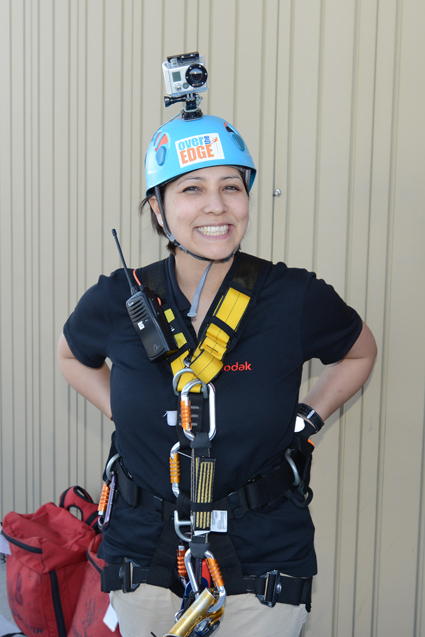 Since we were helping out I got to go down the building! I was pretty excited! I got all geared up and did the training by walking backward down a stairwell.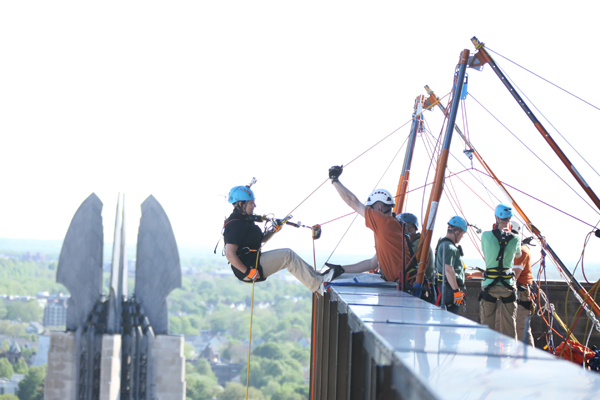 The first step is the hardest when you hang over the edge of the top before heading down.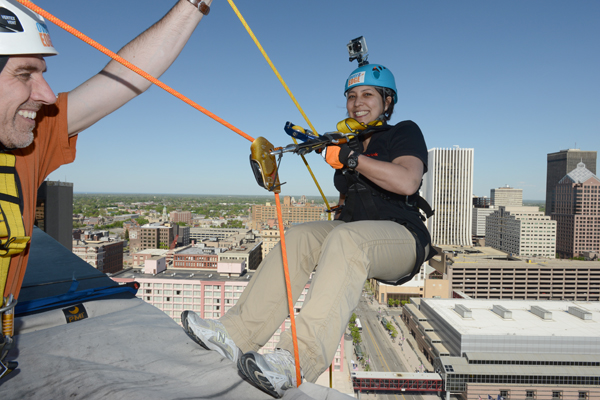 I didn't hesitate. I just got up there and went right down.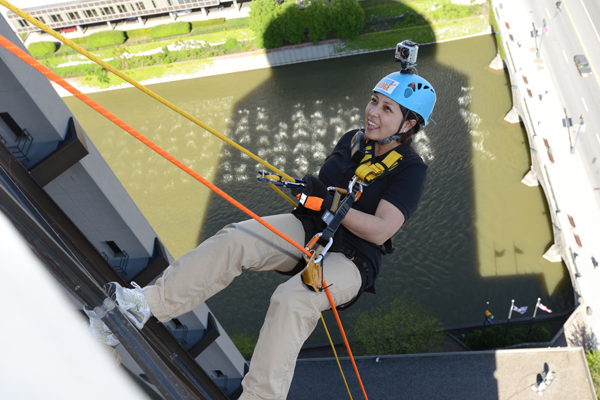 I had a video camera on my helmet... I need to upload the video.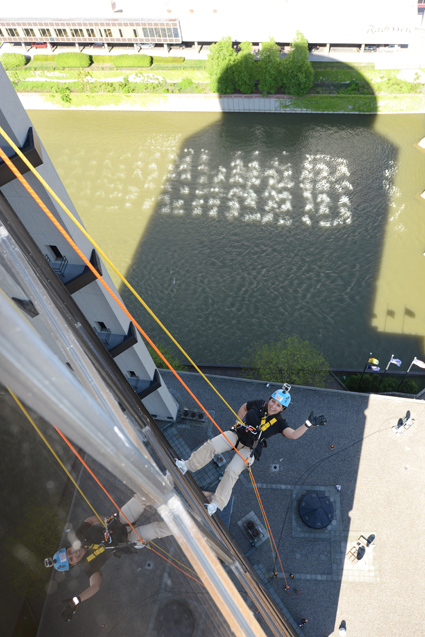 I tried to look around and go slow to get good video footage.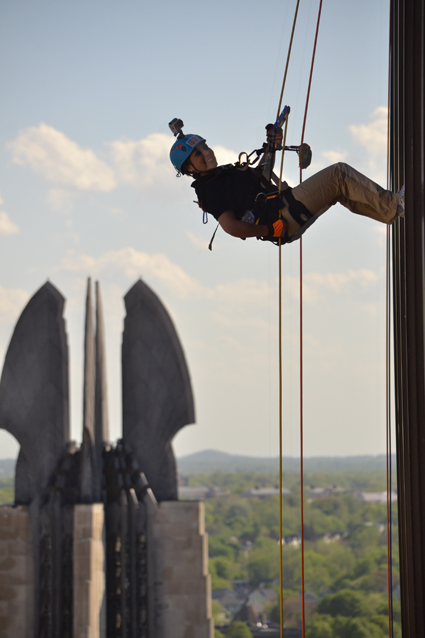 I was pretty tired by the time I got to the bottom... my hand was cramping up. It was a blast, but I can't imagine doing more than 21 stories!