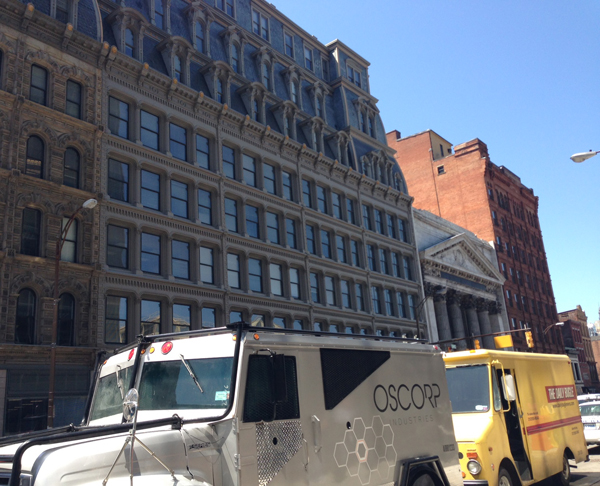 Aaron is a big Spiderman fan. It's been his favorite since he was a kid. (Incredible Hulk is my fav) So we were pretty thrilled when we heard that Rochester was chosen for filming a car chase scene in Spiderman 5! Main Street has been dedicated to the filming for ten days. Downtown is bustling with activity.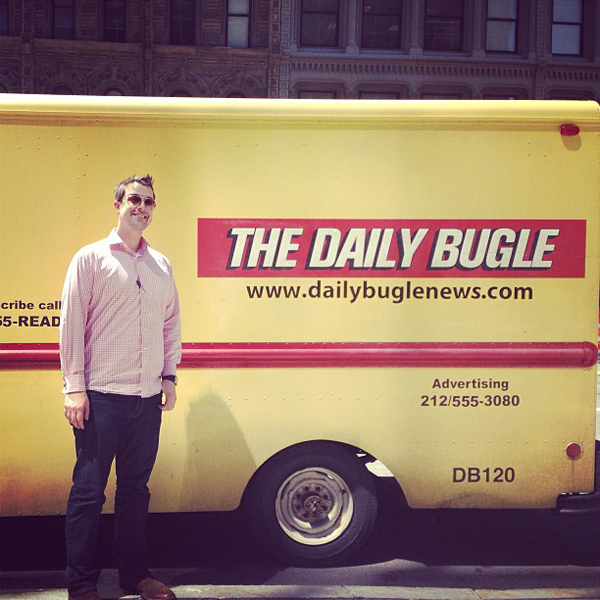 I met Aaron for lunch and we walked down to take a look. Right away we spotted the Oscorp and Daily Bugle trucks parked on State Street.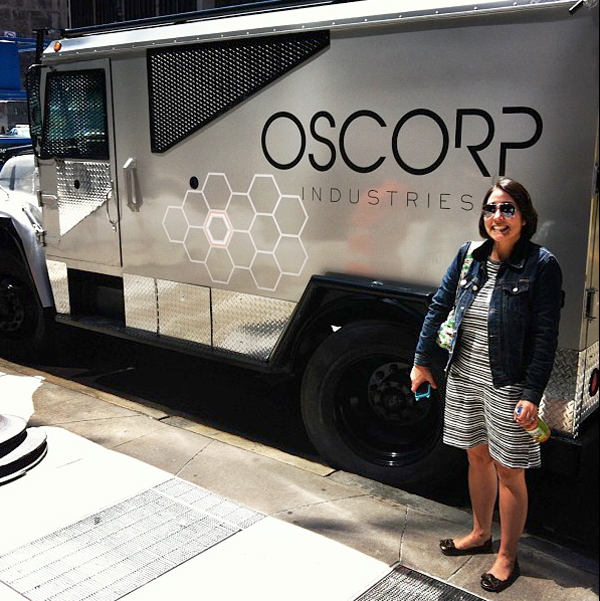 It was cool that we could get so close to the movie props.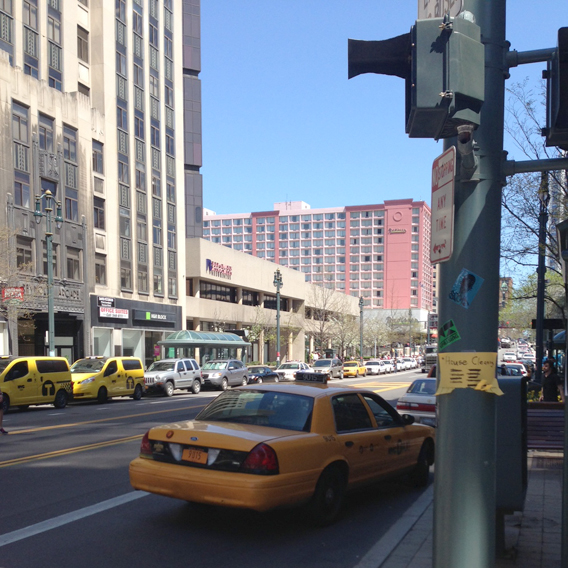 Main street is filled with New York City police cars and taxi cabs. The videos of the chase scene look pretty exciting.
There has been some talk about the business the filming has brought to town with a large film crew versus the closed streets and businesses that are blocked for filming. Overall, people are so excited, they are willing to get past that. Will Rochester get rich from this filming? No. But I think the buzz is positive for the city. We are willing to work with a Hollywood production. Our downtown can pass for NYC. It's a feel-good, upbeat event that has us joining the ranks of Pittsburgh/Batman, Cleveland/Spiderman 3, Wilmington/Ironman 3. In fact after Spiderman 3, the Avengers was shot in Cleveland. But I'm not going to go nuts arguing one way or the other. It's exciting and I can't wait to see it in the theatre! PS- It's being shot on Kodak film!