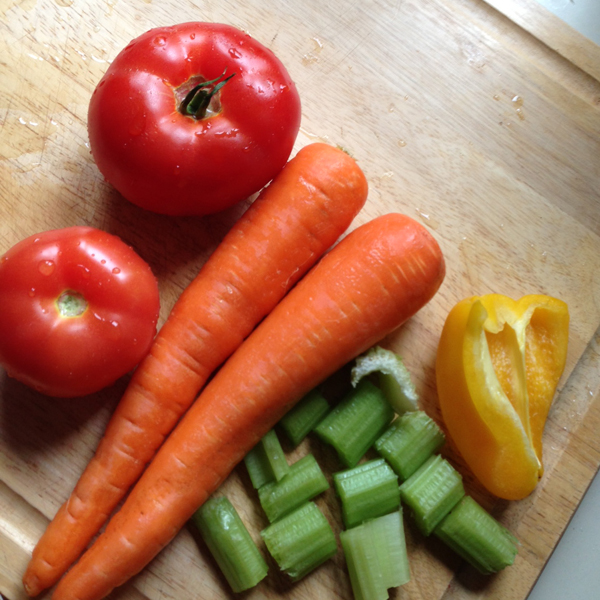 We were at the Public Market and picked up some tomatoes and carrots. When I got them home I thought... I should juice these. Why not make homemade V8 juice? Aaron loves V8 juice (especially on airplanes) I added celery, yellow pepper and a dash of tabasco sauce to the carrots and tomatoes. I was making a pretty loose version because V8 also has beets, paresley, lettuce, watercress and spinach. And no pepper.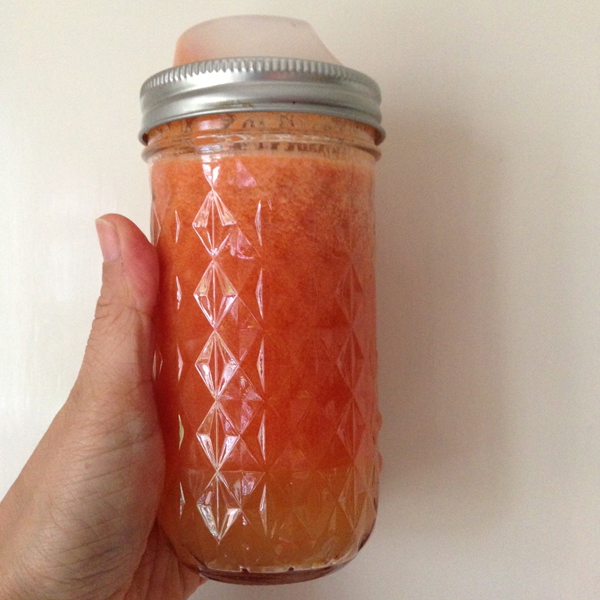 It turned out pretty good. Not as thick as V8 but it was zingy! I couldn't drink it all at once. I had to spread it out over the entire day. I'm hoping for a good tomato crop so I can try this again this summer.
UPDATE: Here is the juicer we bought - a Waring Pro. It is affordable, works great, and is easy to clean. We have now been using it for two years and it's still going!