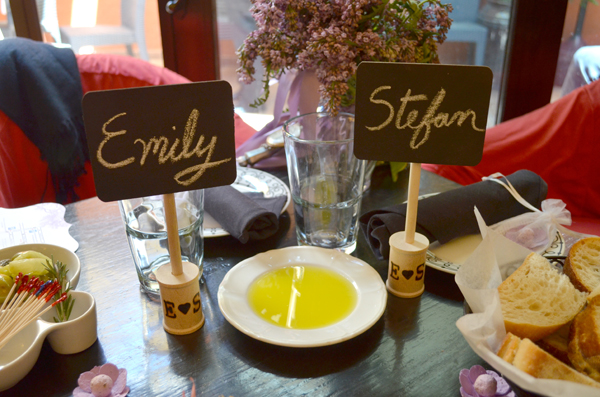 My sister asked me to make her place settings/favors for her wedding reception. A crafter's dream come true.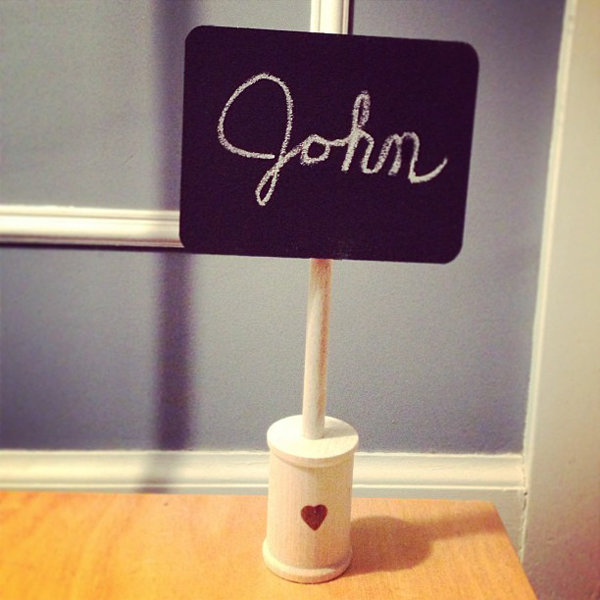 She sent me a link to chalkboard signs and I decided to put my own twist on it by using wood spools for the base.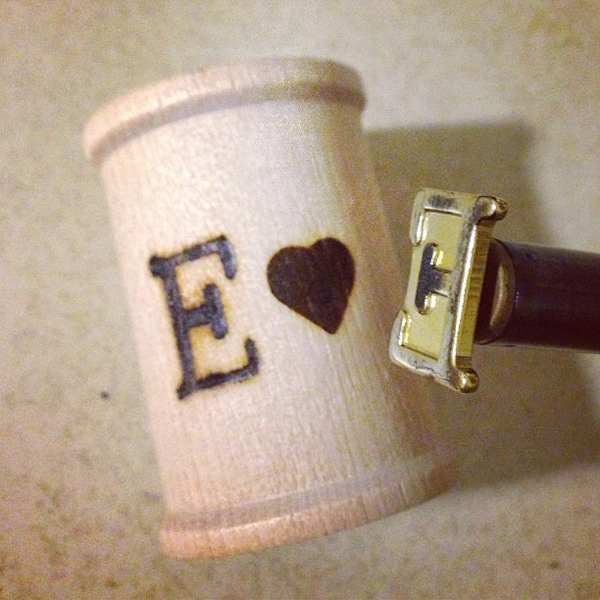 I was also very, very excited to use my new wood burning tool. Did I mention I was excited?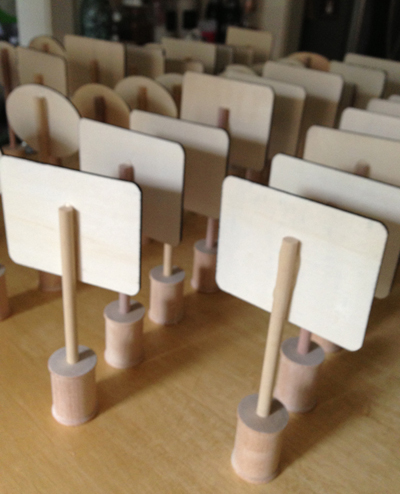 They were very simple to make. While I was painting all the plaques with chalkboard paint and wood burning the spools, Aaron cut dowel rods to size for me. Then I just used hot glue to attach the rods to the plaques and then pushed the into the spools.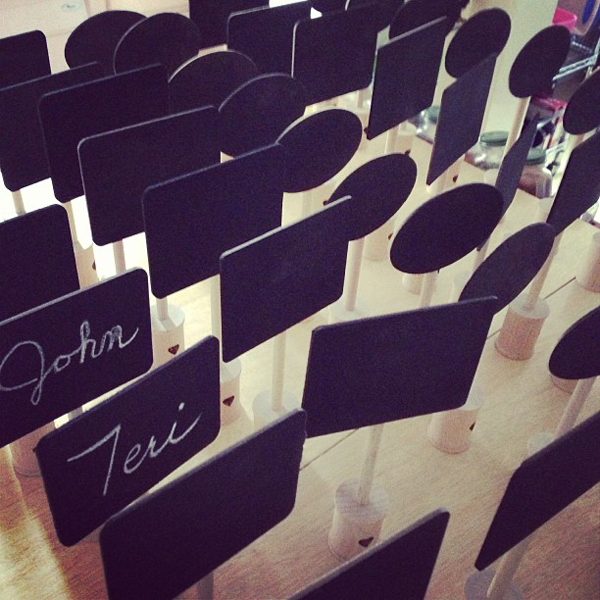 I had a mass productiong going on. About fifty of these puppies.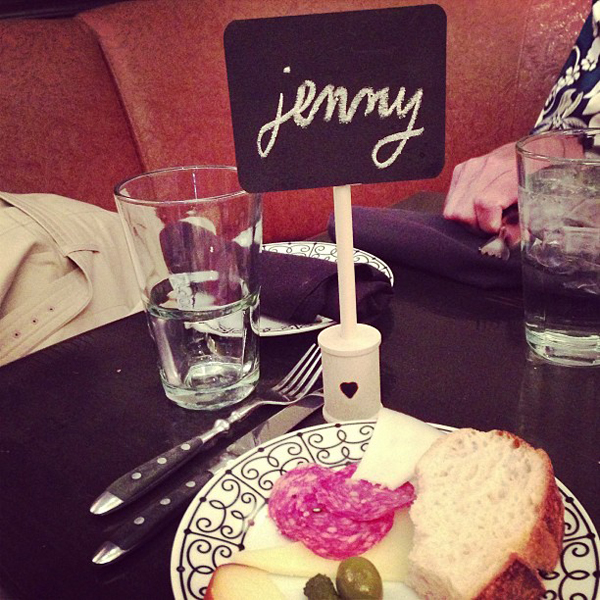 I think they turned out really cute. Here is mine in action!