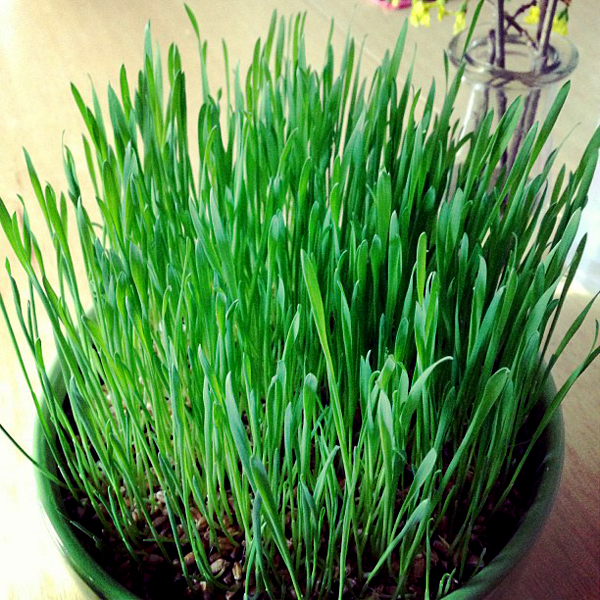 Aaron loves wheatgrass juice. With all the juicing I have been doing, it only seemed right that I try my hand at wheatgrass juice so he can have some at home. It's not hard to grow. My crop of wheatgrass grew really well right on the kitchen counter.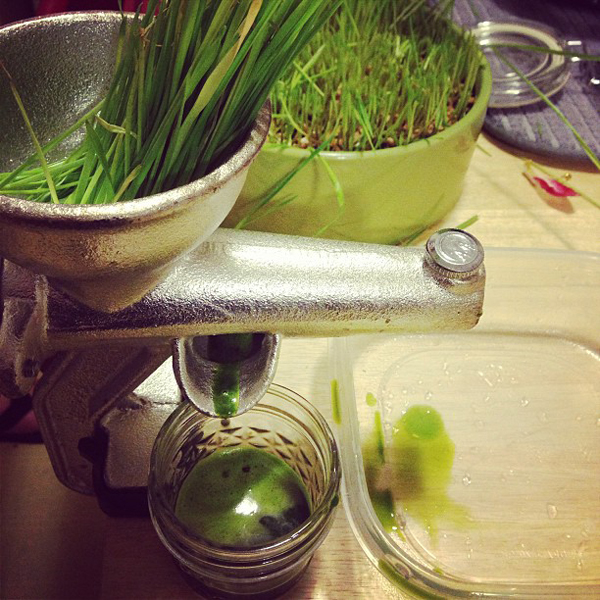 Aaron ordered us a Wheat Grass Juicer
. I love how old school it is. I had my doubts as to how well it would work but boy, it did the job. It squeezed every last ever-lovin bit of bright green juice out of that grass. Tart and tasty! And so good for you!