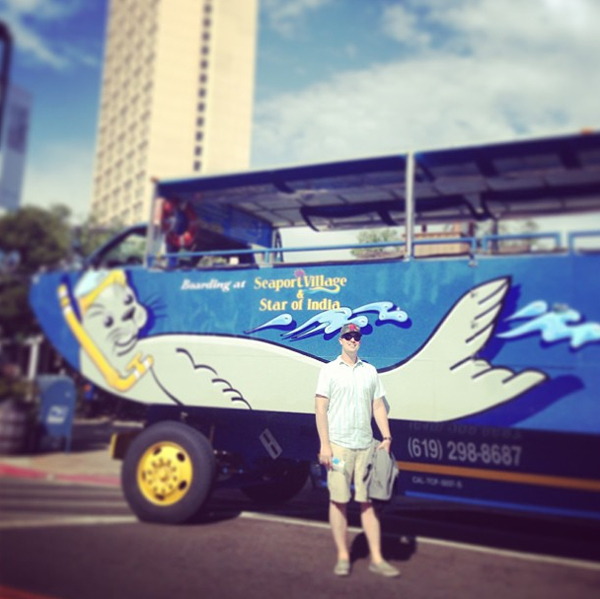 I know some people think it's touristy but I love taking the trolley or top of bus tours when on vacation. You get to relax and let someone else drive you around while you get a lay of the land. The Seal Tour in San Diego is especially fun because the bus turns into a boat and drives into the bay! "Seal" stand for Sea and Land not the animal by the way.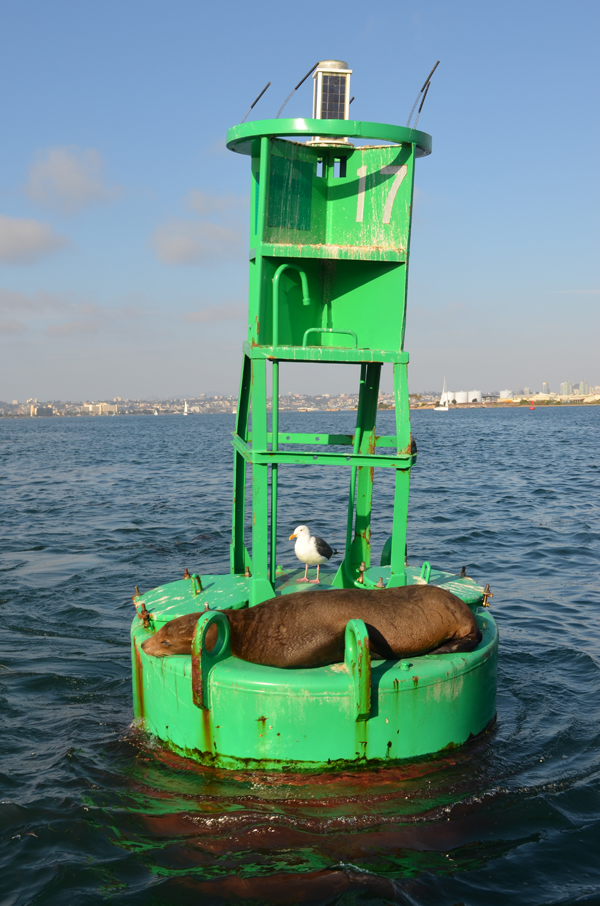 At this point you might have figured out that I was determined to see as many sea lions as possible. After driving around San Diego seeing the sites, like the BBQ Joint where a scene from Top Gun was filmed, we drove right into the water and took off.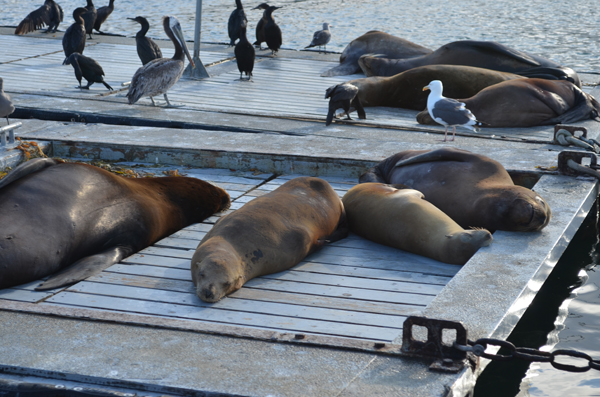 Seriously these sea lions are like giant slugs. They remind us a lot of pugs.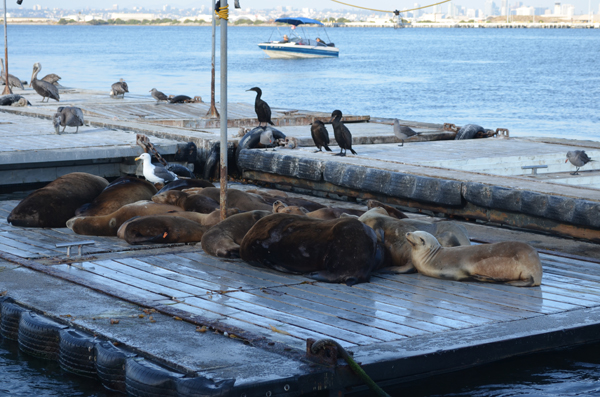 After our tour we went back to Coronado and had dinner at the Coronado Brewery. Aaron was delighted with the beer flight he had there.