San Diego has a big military presence. Docked at the pier is a carrier, the USS Midway that has been turned into a museum.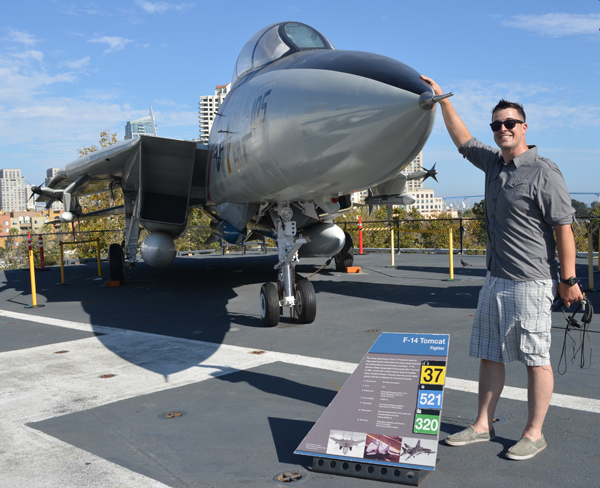 They have lots of planes and other exhibits that illustrate life on a carrier. Here Aaron poses with his favorite jet.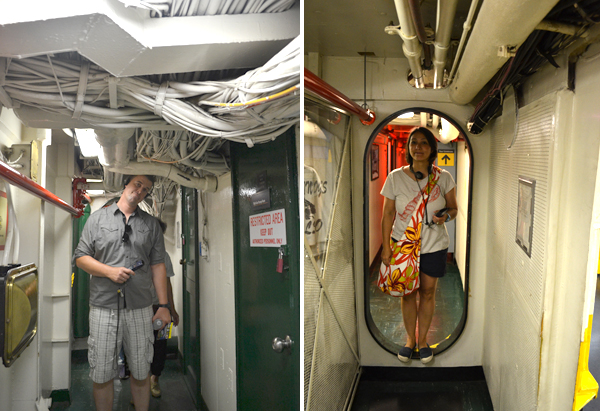 I was treated to many facts and tales of life on a carrier by Aaron himself as we toured it. He especially liked to complain about how many times he hit his head on things when he was on the USS Roosevelt. I don't know what the big problem is.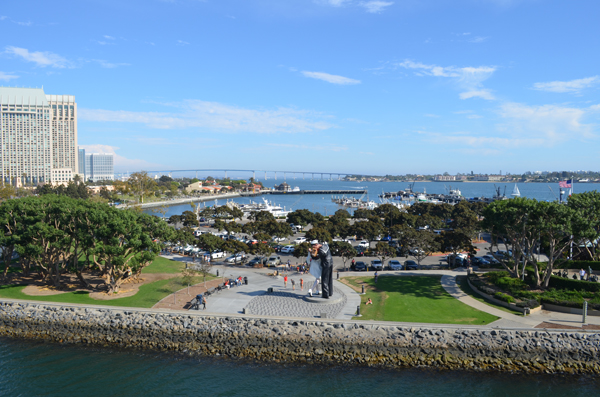 There is an amazing view of the Coronado bridge from the deck.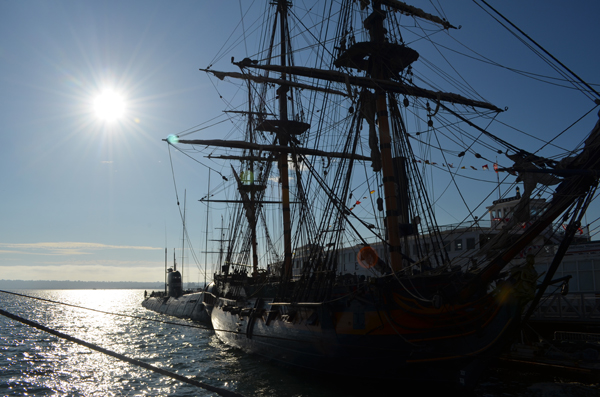 Next to the USS Midway are some other ships to explore. This is the HMS Surprise - as seen in Pirates of the Caribbean and Master & Commander.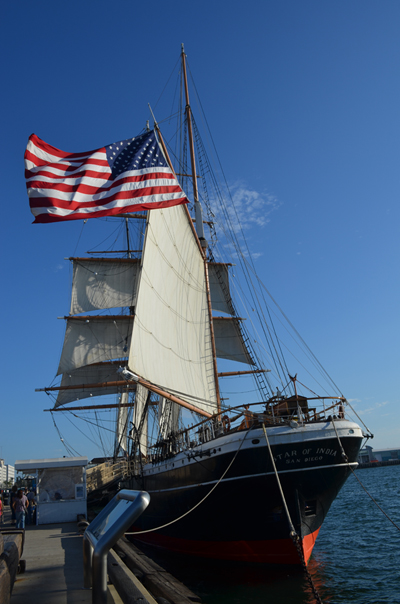 The Star of India is docked there too. It's the world's oldest active sailing ship!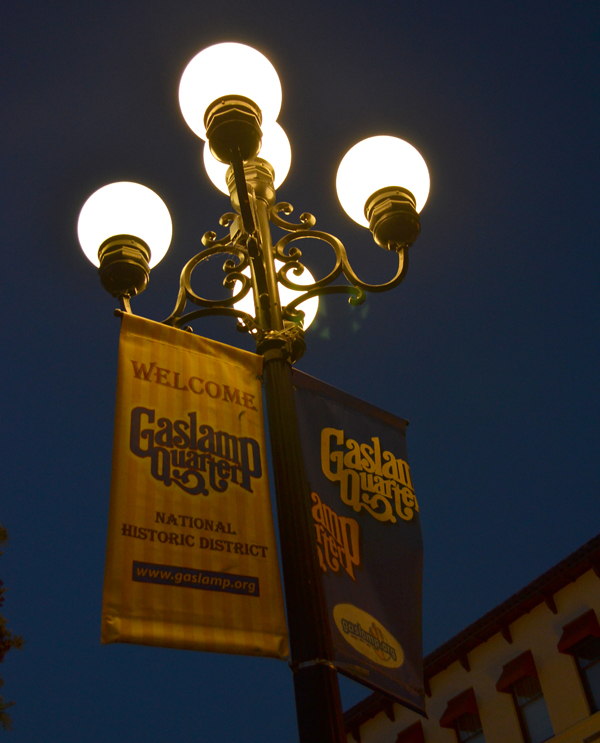 After checking out the ships we went to the Gaslamp Quarter for supper.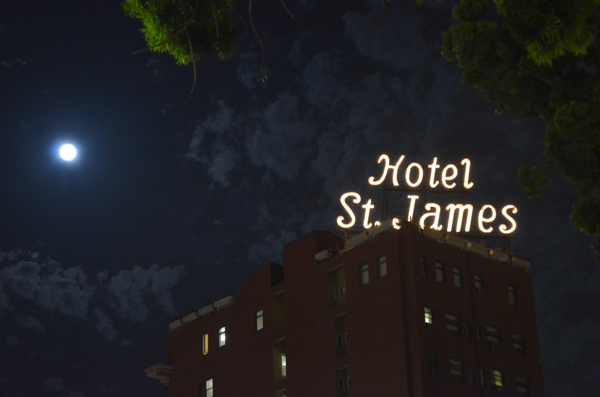 It's mostly shops and restaurants. I found a Costco World Market - yay!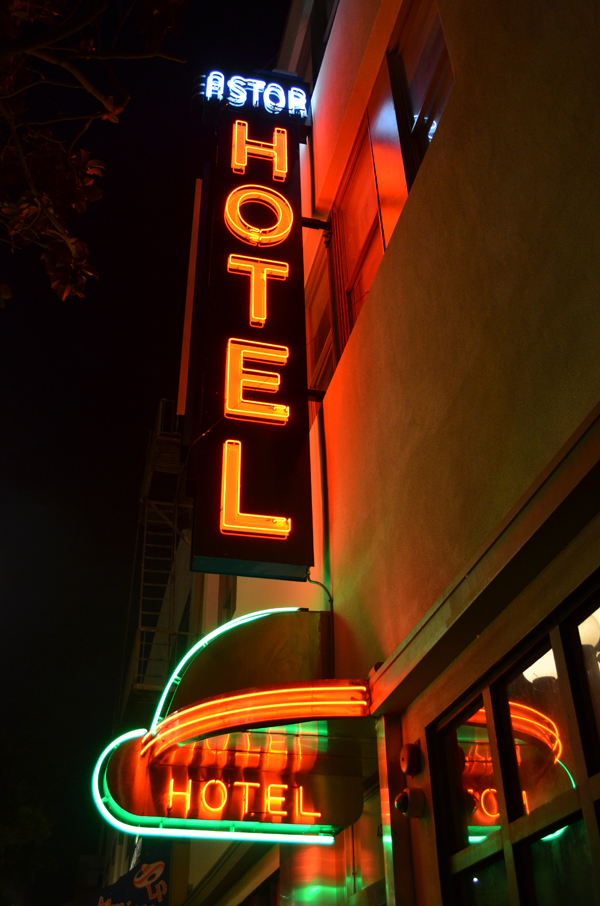 A lot of the historic architecture is preserved so it is a nice place to walk around.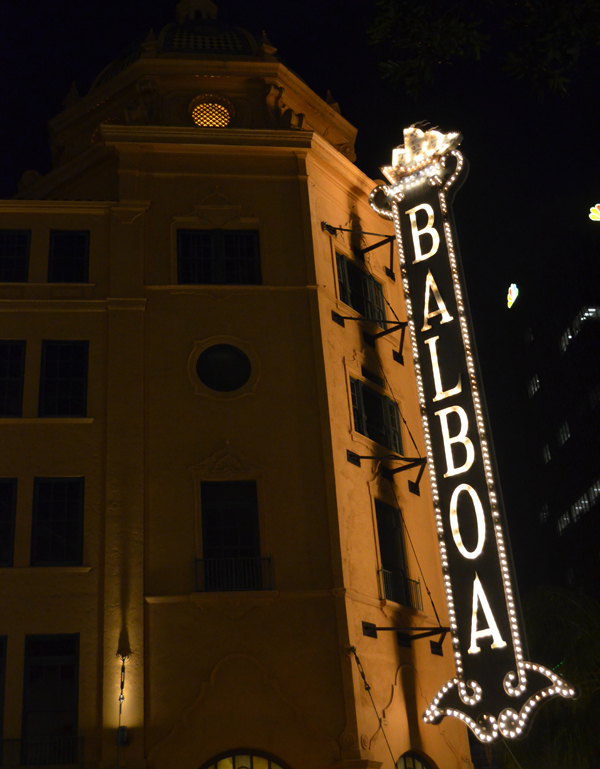 We landed on a place called the Gaslamp Strip Club for supper, which I ASSURE you had no actual stripping! More on all the yummy food we had later.