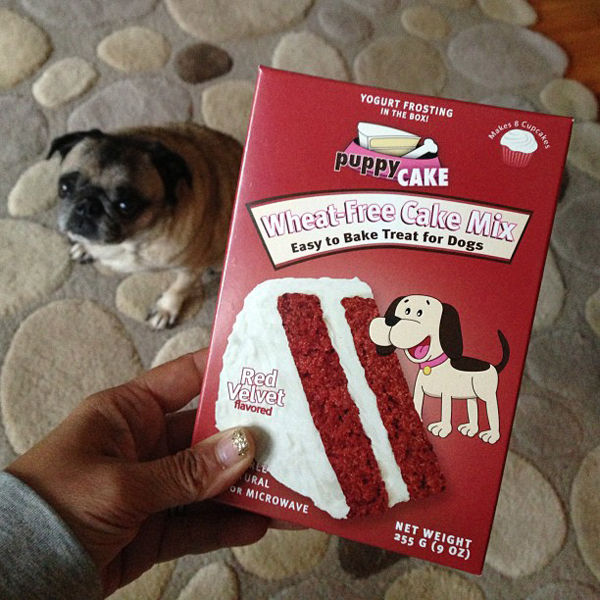 Saturday was Oscar's birthday. I had a doggy cake mix that came in one of the boys' Bark Box shipments, perfect for birthday pupcakes.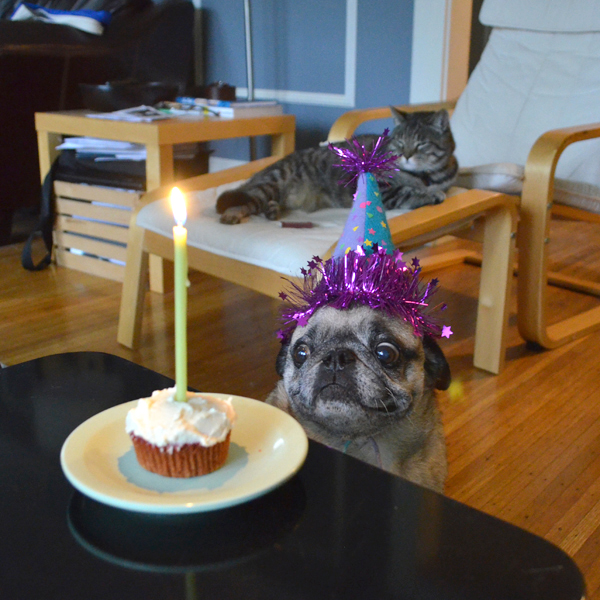 Look how happy Oscar is about his birthday pupcake! Stewie on the other hand looks disgusted.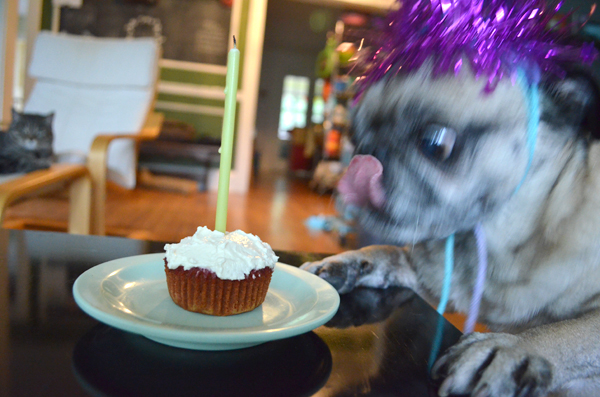 Looks lip smackin' good!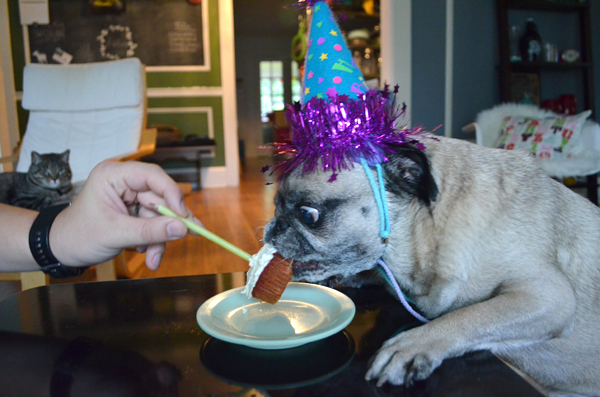 Chompers.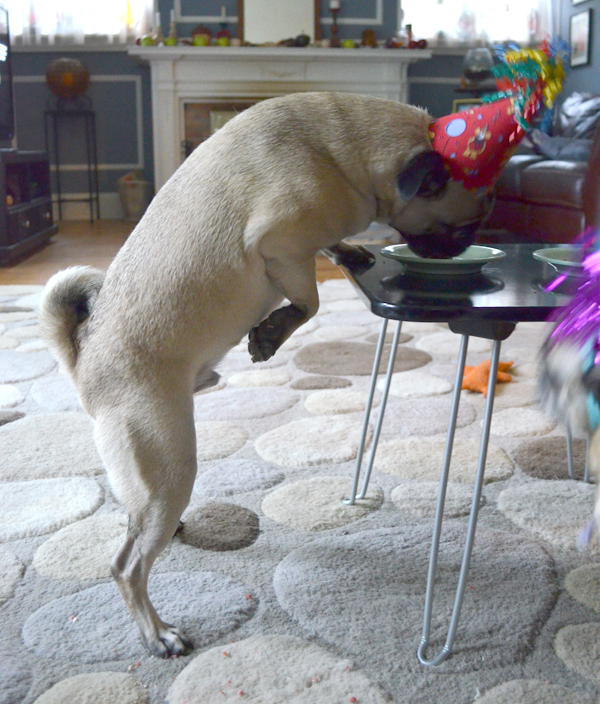 Of course Hugo got to partake in the festivities.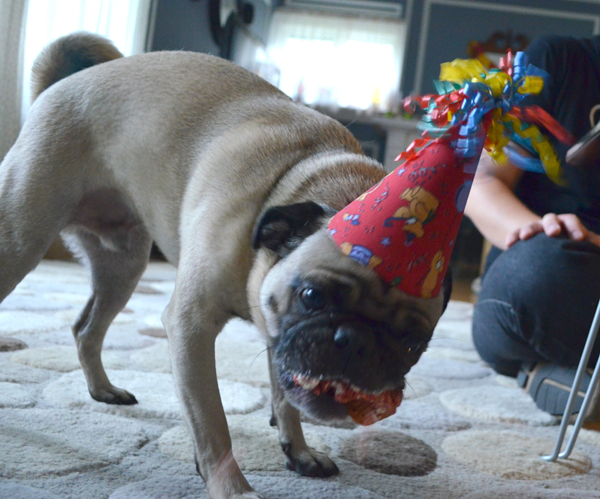 Chomp, chomp, gulp.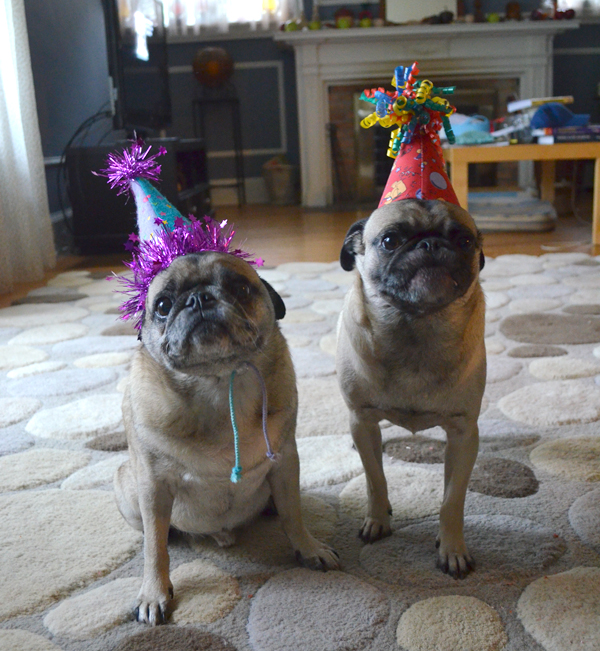 These guys know how to party.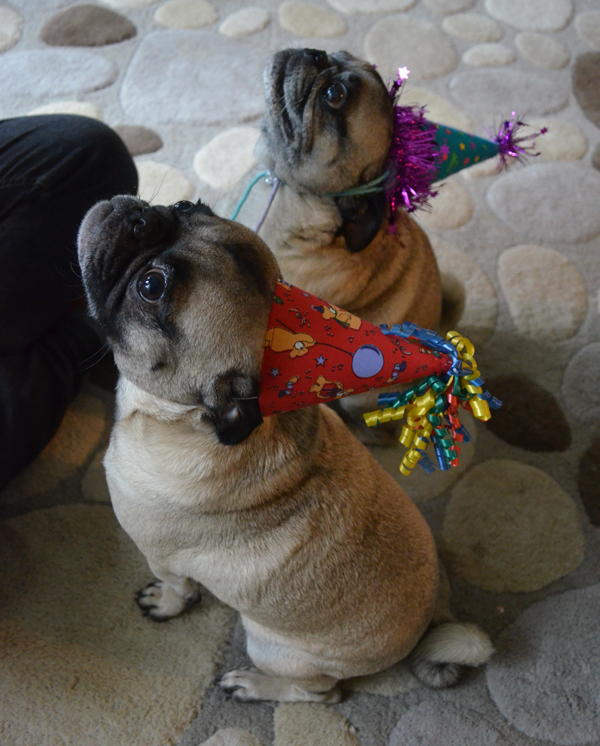 Begging for birthday treats.