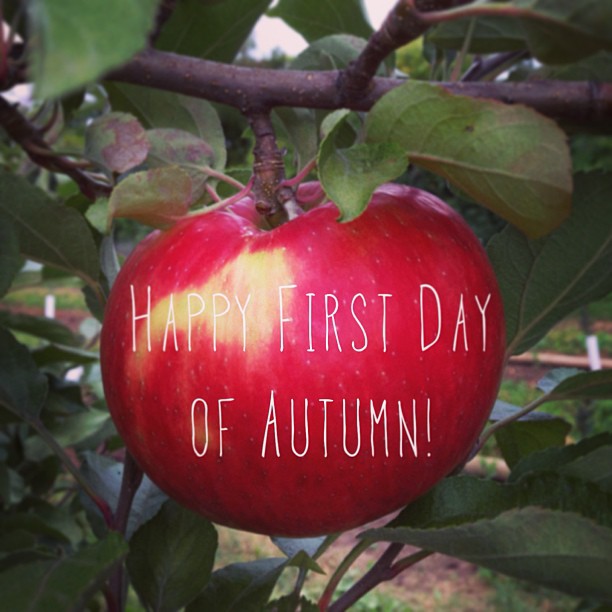 Sunday was the first day of autumn. I'm sad that summer is over but there is so much I love about autumn. Like apple picking.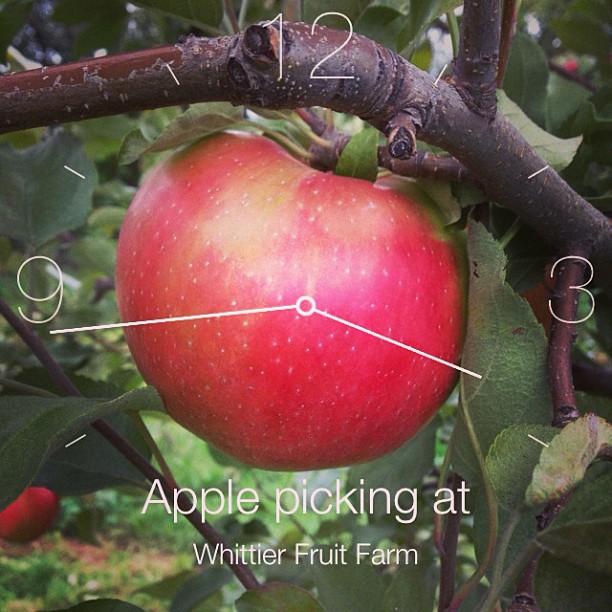 It's time for apply picking! (I had to say that) Now I love going to orchards that have wagon rides, goats, hot cider, donuts and other agritainment. But when we want good apples... we go to Whittier Fruit Farm.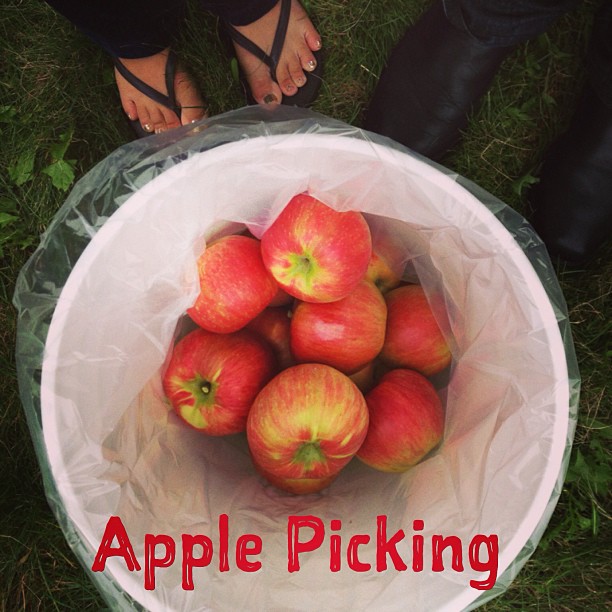 Whittier has 27 varieties of apples, including my favorite, Honeycrisp. This is where you go when you are on a mission for apples.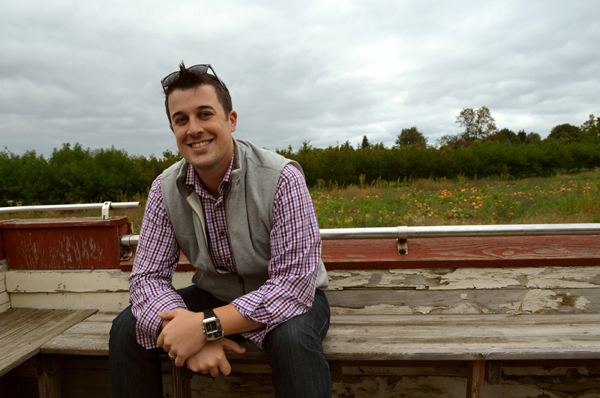 Well, there is a wagon ride involved.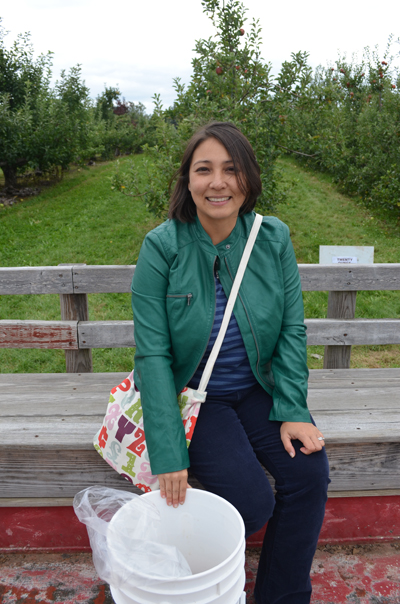 Can't turn down a wagon ride.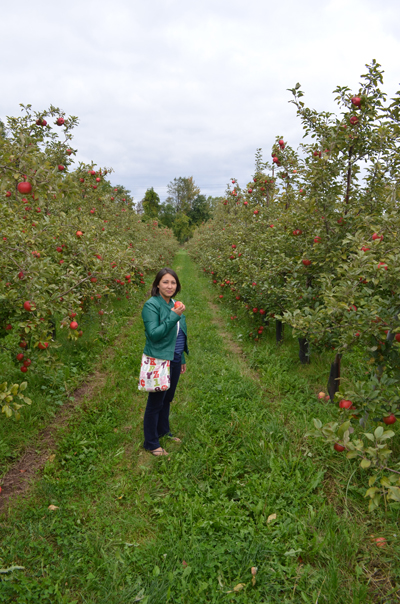 There is an unspoken rule that you have to sample apples.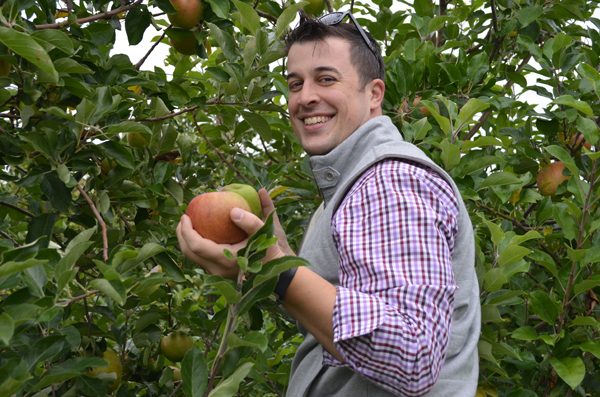 It kinda looks like Aaron is doing all the picking.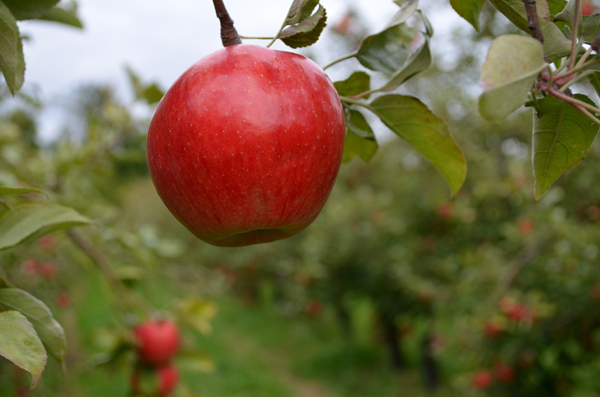 Apple beauty shots.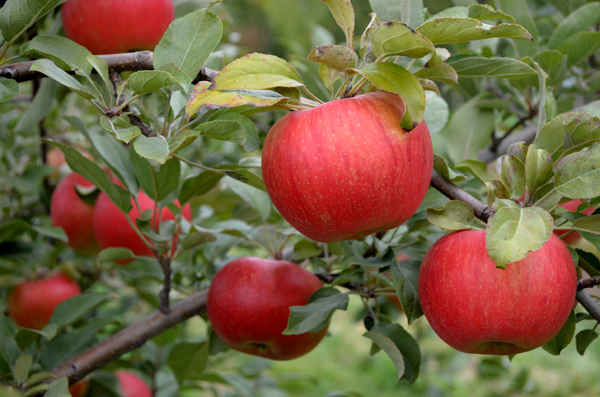 Oooh. Ahhh.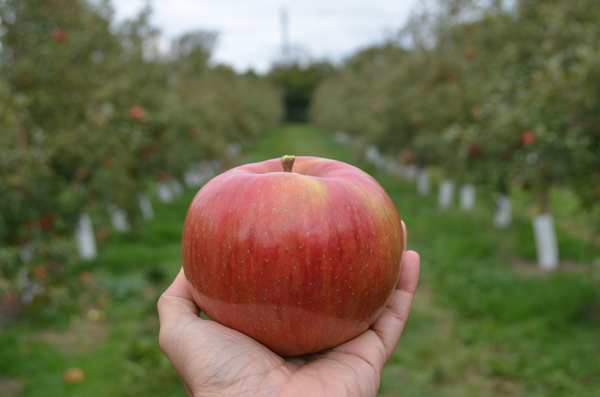 We got 20 Ouncers for baking, Autumn Crisp and Cortland for applesauce and juice and Honeycrisp for snackin'.