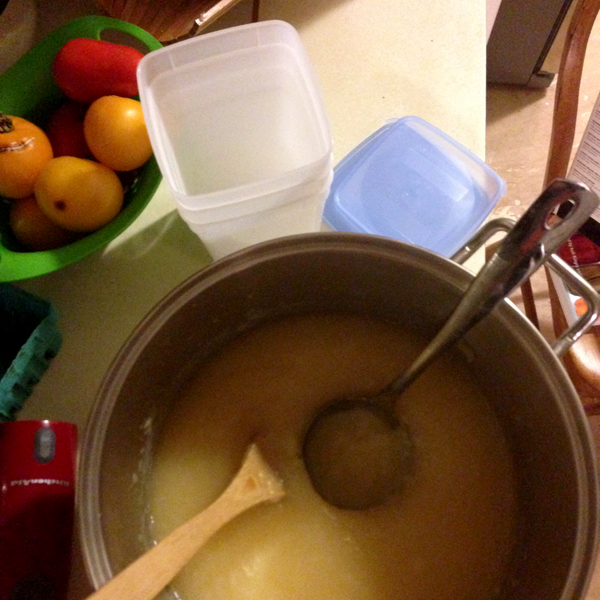 When we went apple picking we asked the orchard owner what sort of apple variety made the best applesauce. Interestingly he said the best thing to do is to combine two different varieties. So we picked Autumn Crisp and Cortlands for sauce.
This year we put very little sugar in our applesauce. I've discovered we both like it more on the tart side. Our stick blender made short work of making it. I've used our stick blender more in the past month than the entire time I've owned it.
Usually I can our applesauce but this year, I found freezer containers like my mom and grandma use. They always freeze their applesauce and I must say I think it tastes fresher so I'm trying that this year.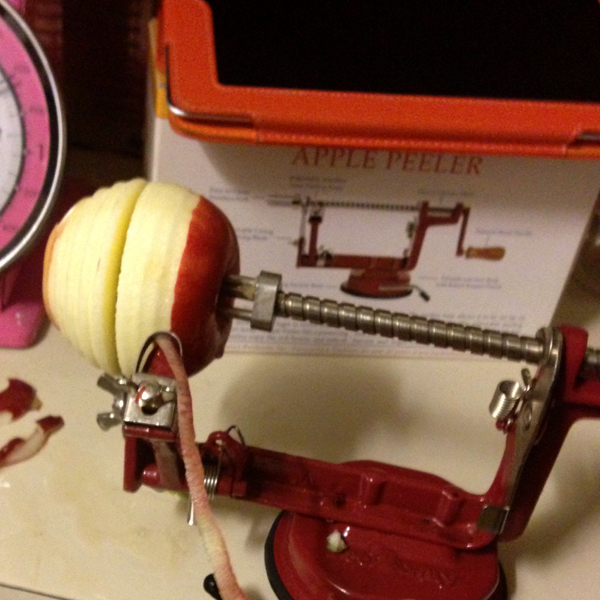 As always.... the apple peeler, corer, slicer is invaluable.