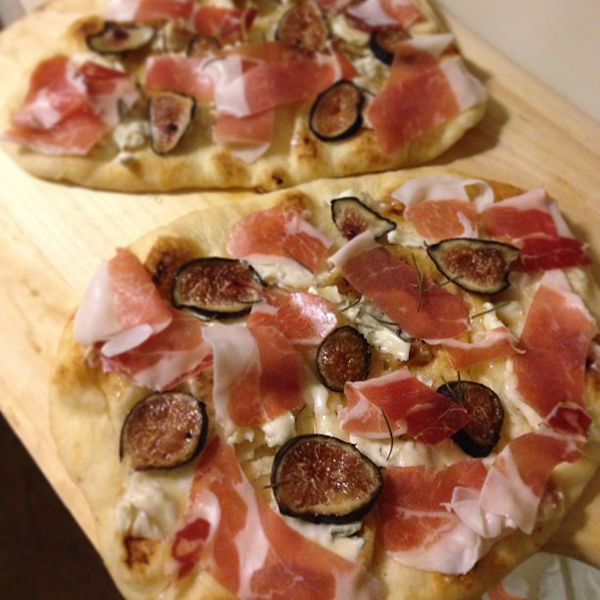 I saw an instagram of a fig pizza on Martha Stewart Living's feed and it stuck in my head.
After some research I ended up combining this Fig and Prosciutto Pizza recipe with this Pizza with Fresh Figs, Ricotta, Thyme, and Honey recipe.
It turned out great... it was sweet, yet salty and rich.
Back to the figs. Did you know the weird thing about figs? Some might say "ugly truth" about figs? Most figs are pollenated by wasps. And each fig ends up with at least one dead female wasp inside. In fact some vegans and vegetarians won't even eat them.
I had no idea! Does this change your mind about eating figs?