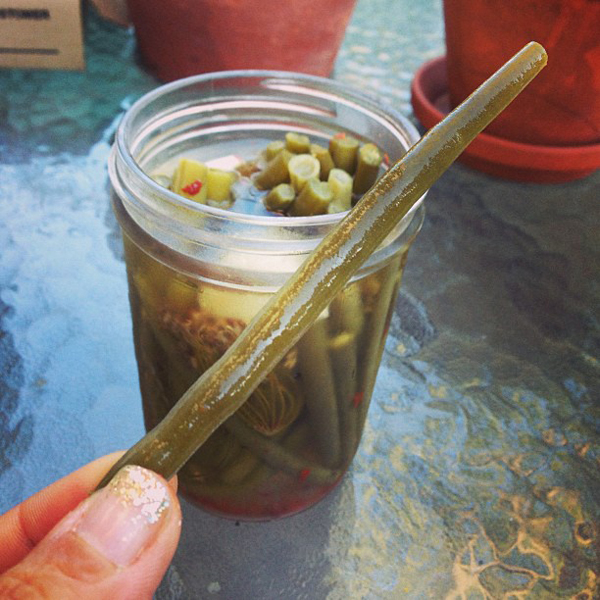 Since we keep getting smallish amounts of veggies from our CSA, I am really digging small batch canning. A few handfuls of green beans become dilly beans. I made them extra spicy.
This was for two jars of beans:
enough green beans for two pint jars
1 cups water
1 cups white vinegar
2 tablespoons pickling salt
and
2 medium cloves garlic
2 dill flowers
2 teaspoons hot pepper flakes
Boil water, vinegar, and salt in a pot. Add 1 garlic, 1 dill flower and 1 teaspoon of pepper flakes to each jar with green beans. Pour liquid into each jar.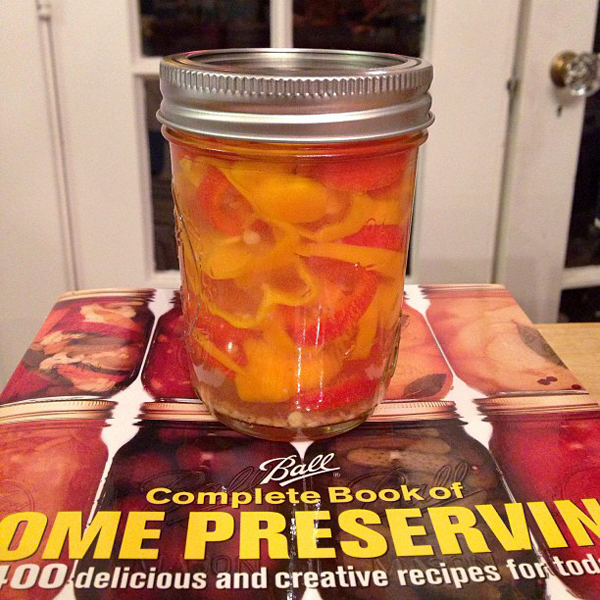 We also got several handfuls of hot peppers too. Aaron got me this awesome book of home preserving that shows you how to can pretty much anything.
So I made some pickled hot peppers too. Those should be good in sammiches!