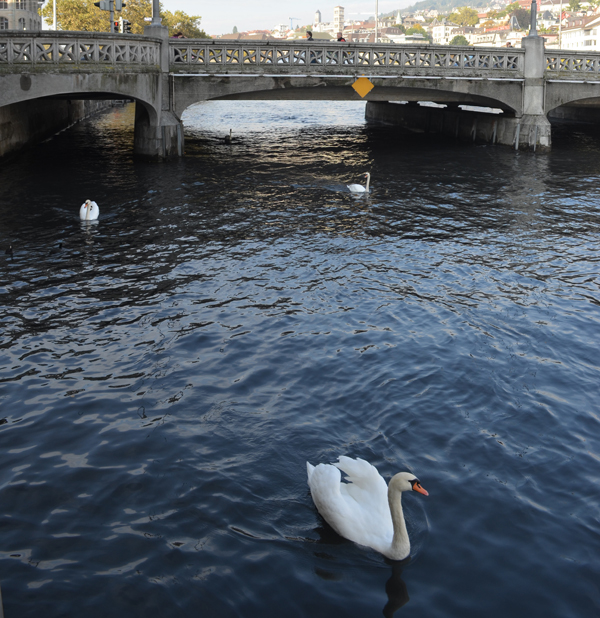 As soon as we started exploring Zurich, I had suspicions that the Swiss had shipped in swans and strategically placed them in picturesque spots to up the visual appeal of their cities.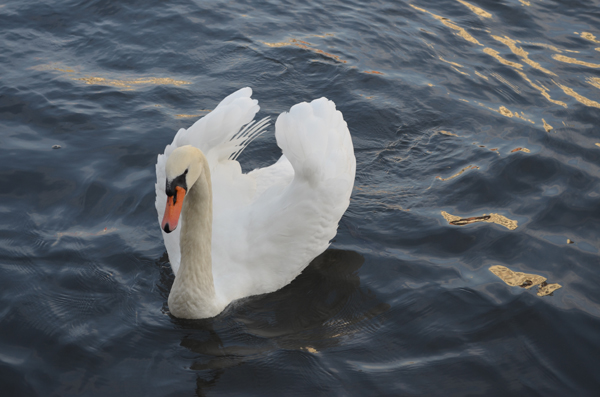 They were very willing to pose for photos.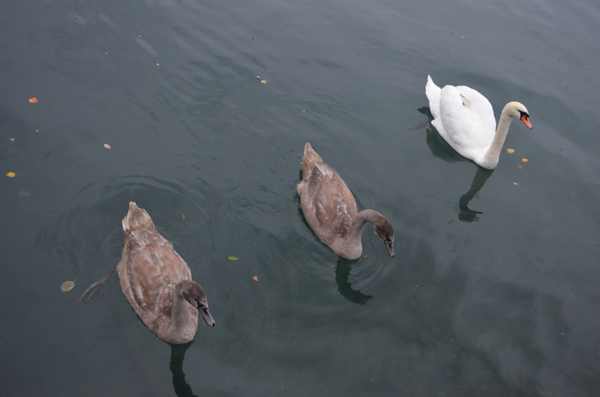 Yes, thank you. That is very nice.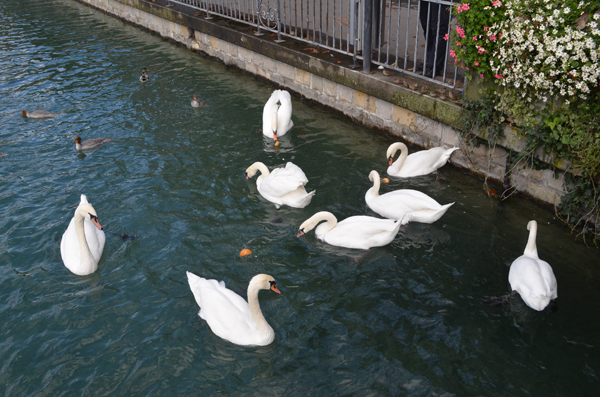 Ahhh. Now I see why they are willing to pose. Bits of delcious baked goods tossed to them on a regular basis.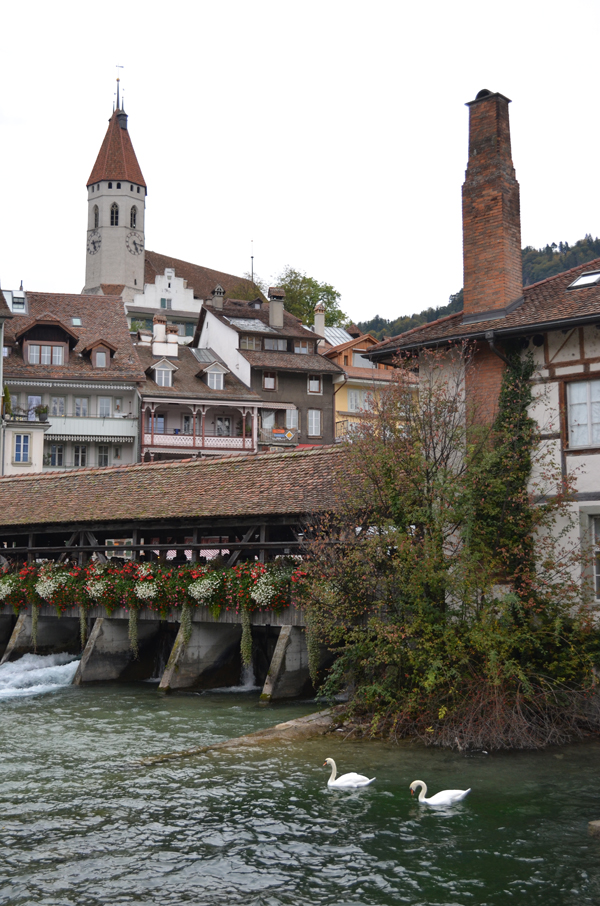 A good photo made even better with the addition of swans.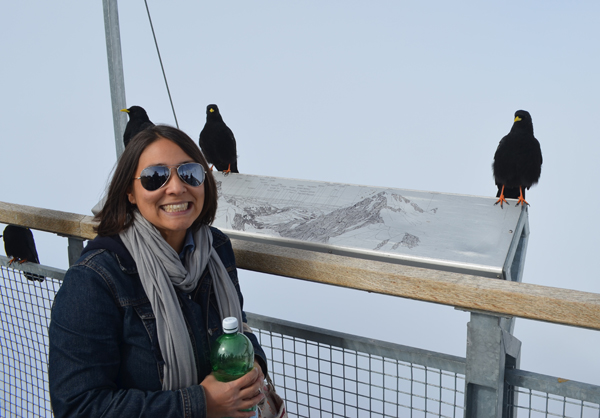 Another bird encounter... a little more strange. At the top of Jungfrau... where it was cold and windy and blustery, we found these black birds hanging out.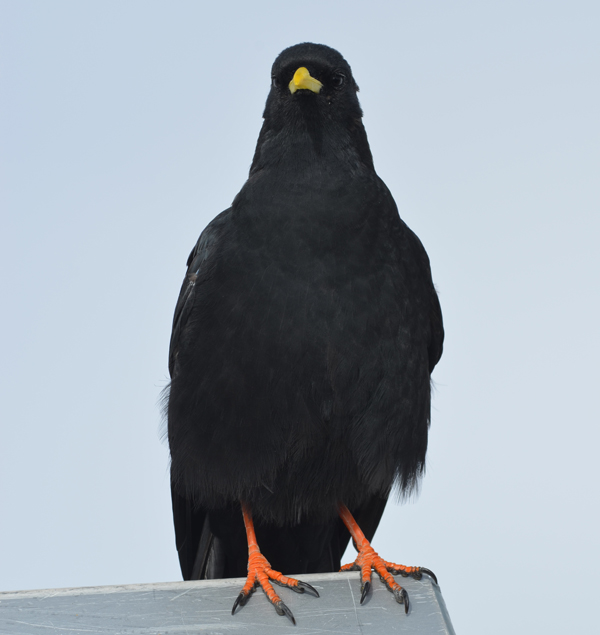 They were pretty friendly. Posing for pictures and hoping for a handout. I couldn't imagine HOW they got so high up in the mountains! I watched them fling themselves from the Sphinx and plummet down into the white clouds. Nutty!
UPDATE: Turns out those birds at the top of Jungfrau are called Alpine Choughs. Thank you to Allycatz for letting me know in my comments!