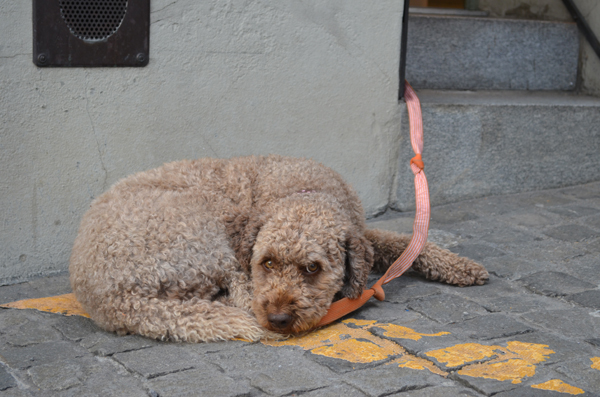 I missed Oscar, Hugo and Stewie when we were in Swizerland, so I liked seeing cats and dogs out and about, even took pictures when I could.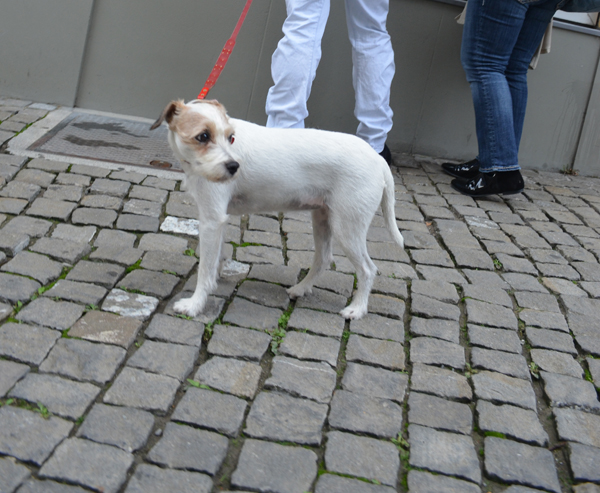 In Switzerland, you can could take your dog into restaurants and shops.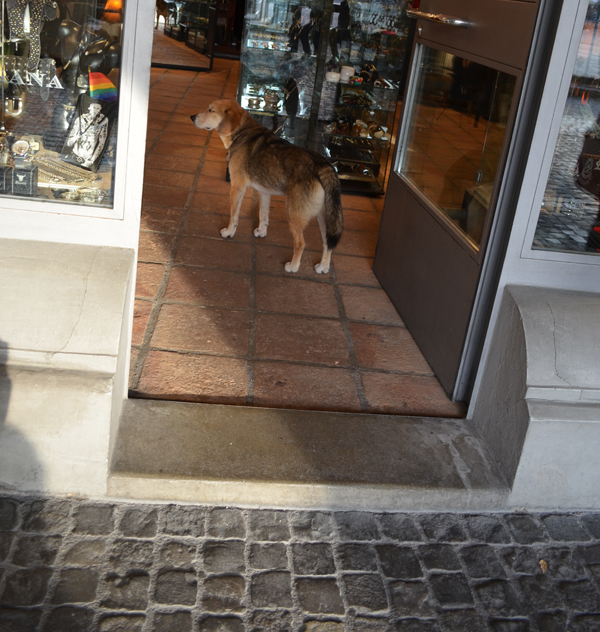 Sometimes they went in on their own... hah!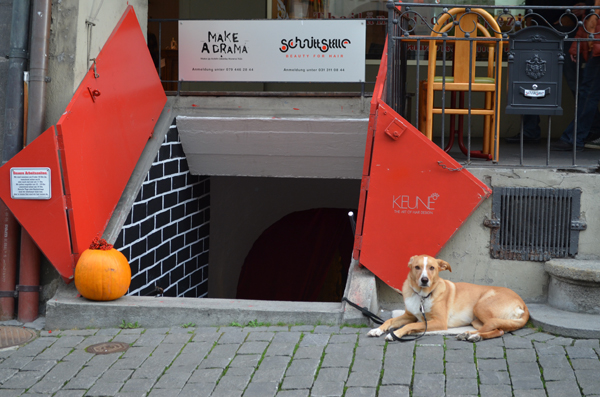 Patiently waiting in Thun.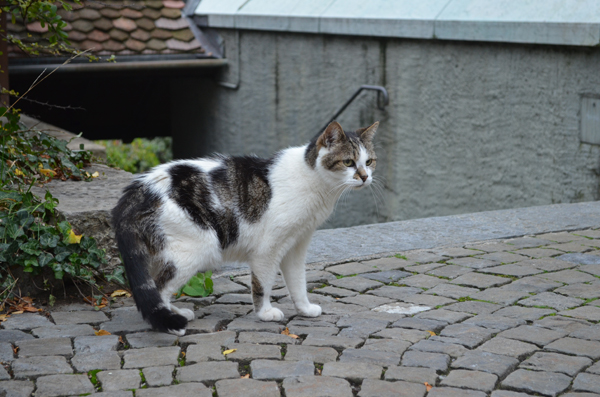 Kitties were often wandering the cobblestone streets.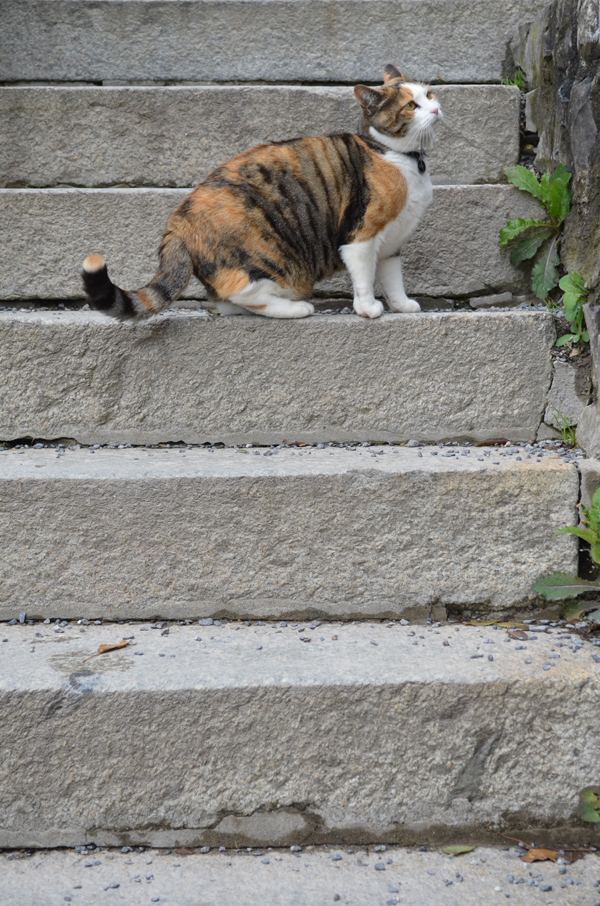 Luckily there aren't as many cars there.