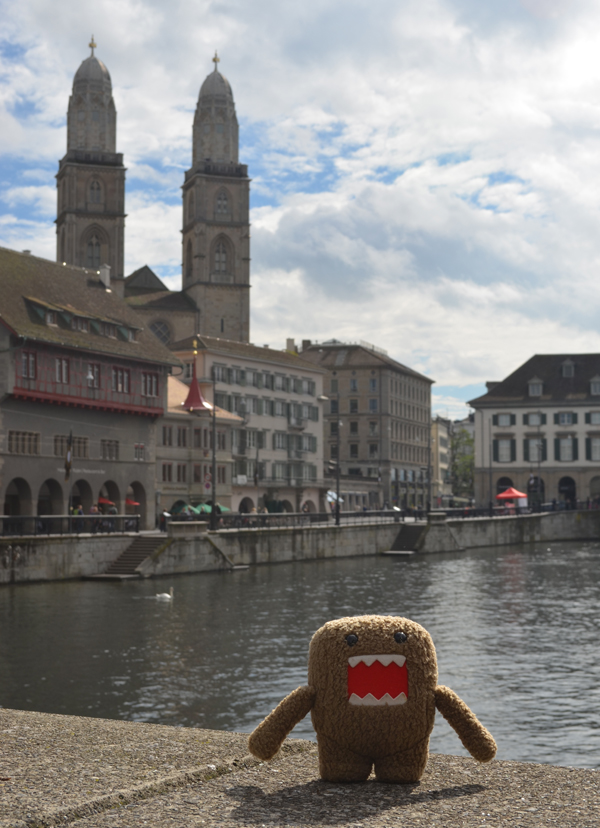 When we went to Hawaii last year and San Diego this summer, we forgot Domo and he hasn't let us forget it. I made sure he came along to Switzerland. Here he is in Zurich.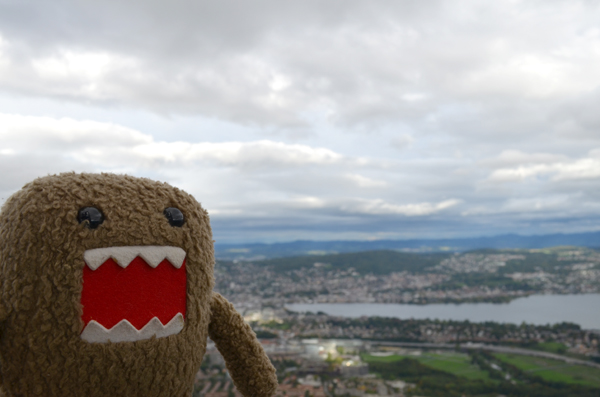 Domo on Üetilberg overlooking Zurich.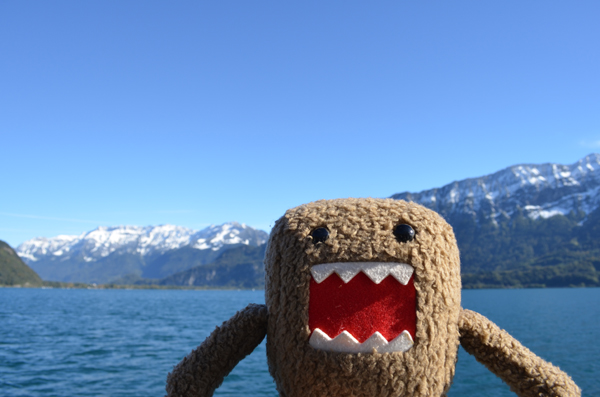 Domo on Lake Thun by the Swiss Alps.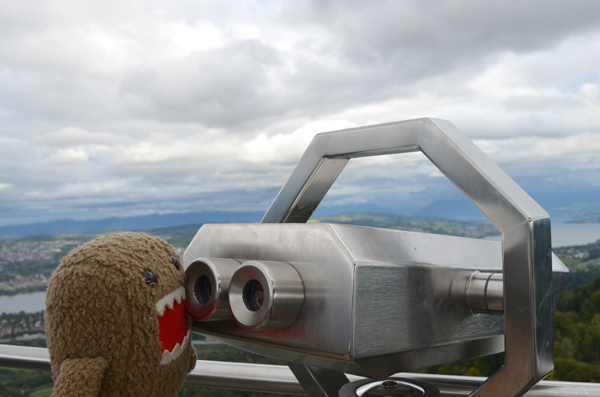 Domo loves sightseeing.