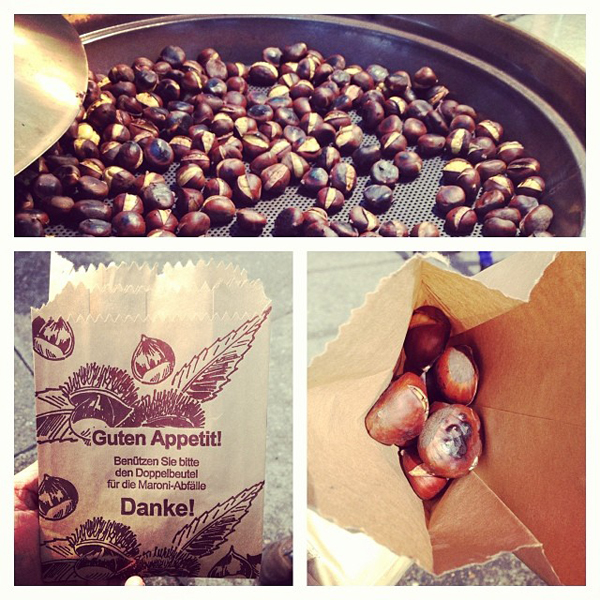 Chestnuts appeared to be very popular in Switzerland. I first noticed them for sale from vendors on the streets. They roast them right there and you buy them in a little paper sack.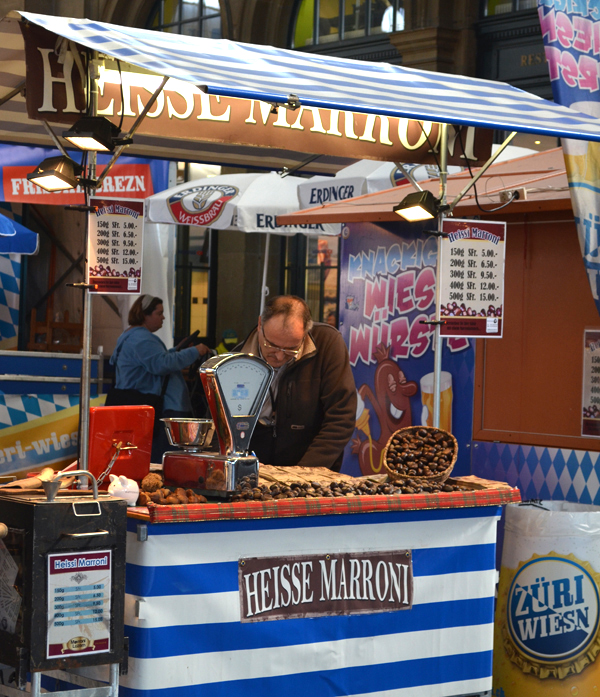 Every street seemed to have a roasted chestnut stand. I got a small bag and they tasted pretty much like they do when my mom roasts them. Aaron was desperate for a beverage after eating two. (dry)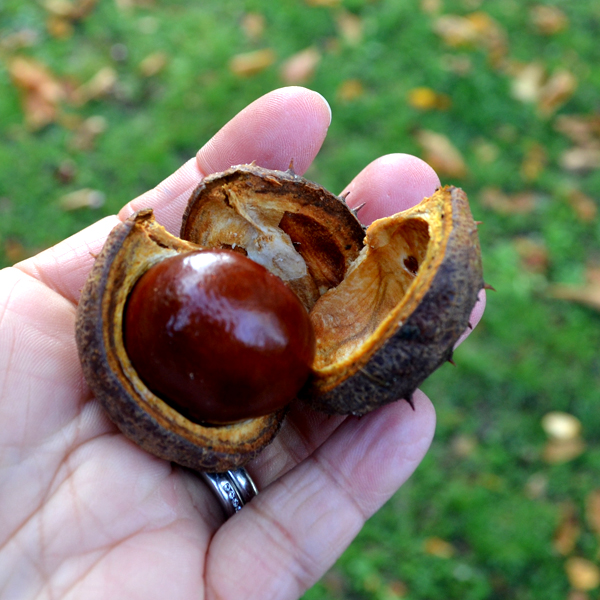 I even found some lying on the ground in Thun.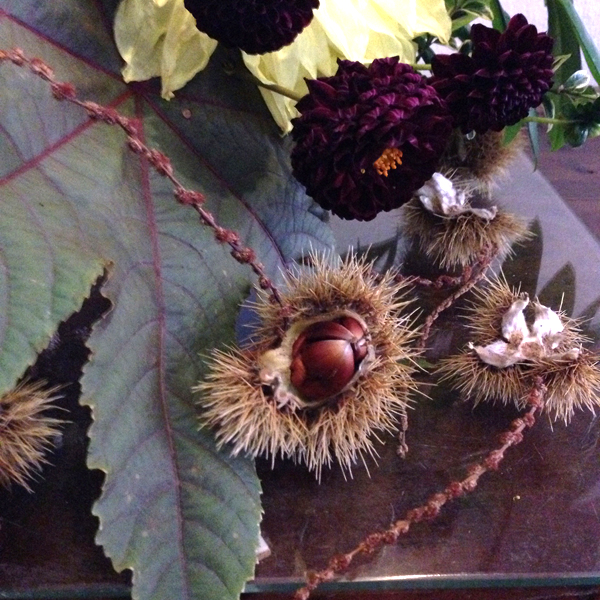 This flower arrangement in the Oberhofen Castle included chestnuts which made me laugh. My parents have a few chestnut trees and those burs are deadly (not literally). So sharp and if you step on one... OW!