I got these Carla Bartow goodies for Aprille and Tina and was finally able to deliver them so now I talk about them! (I hate to ruin a surprise).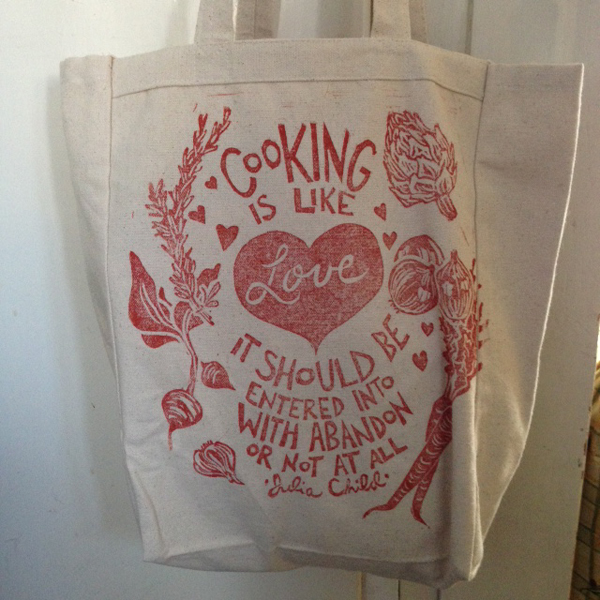 I had seen Carla's work at the Genesee Center for Arts and Education and just loved her style. It wasn't until I saw her work at Orange Glory that I put together that she worked at that delightful eatery too. When I saw this bag on her instagram feed, it reminded me so much of the delicious food she used to make there I had to order one for myself while I was ordering Tina one!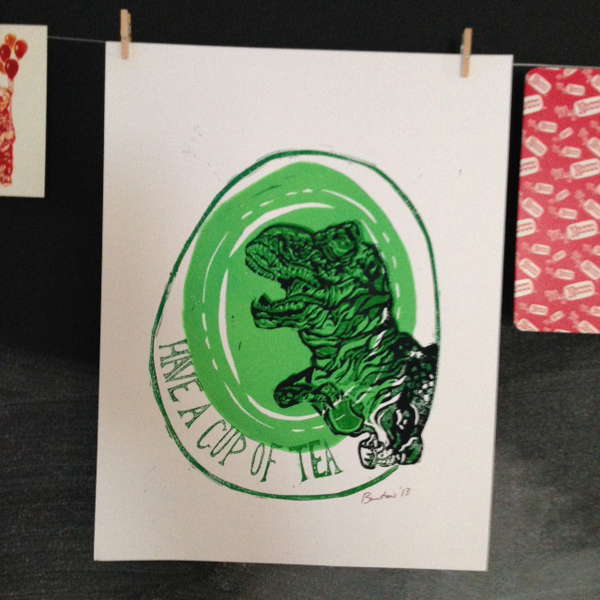 I say "used to work". Carla moved to Portland but I still follow her on Instagram so I can see the amazing work she does. I had to get Aprille, who prefers tea over coffee, this "Tea-Rex" print. Carla doesn't live in Rochester anymore but her hand carved block printing still counts as shopping local to me!
You can find Carla Bartow's work for your own walls on Etsy too.