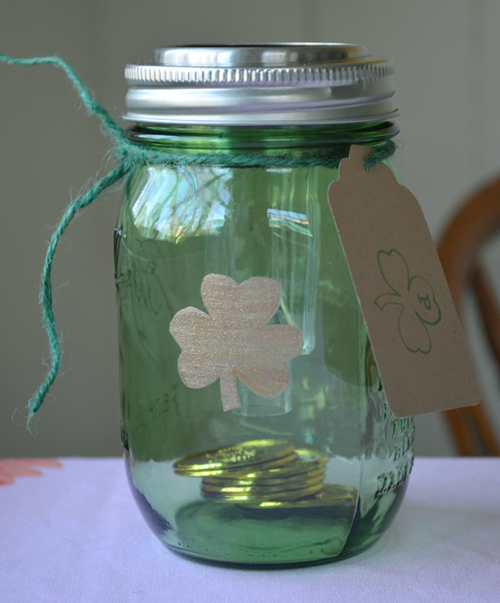 I made my peeps St. Patrick's Day solar lanterns out of Dollar Tree $1 solar stake lights and the new green Ball Mason jars.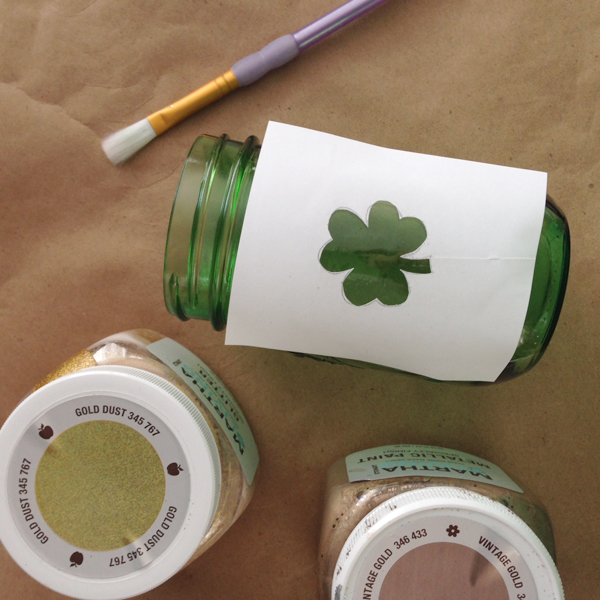 Each one got a little gold glitter shamrock painted on it. I added a stack of "gold coins" and a stamped tag to each jar to finish them off.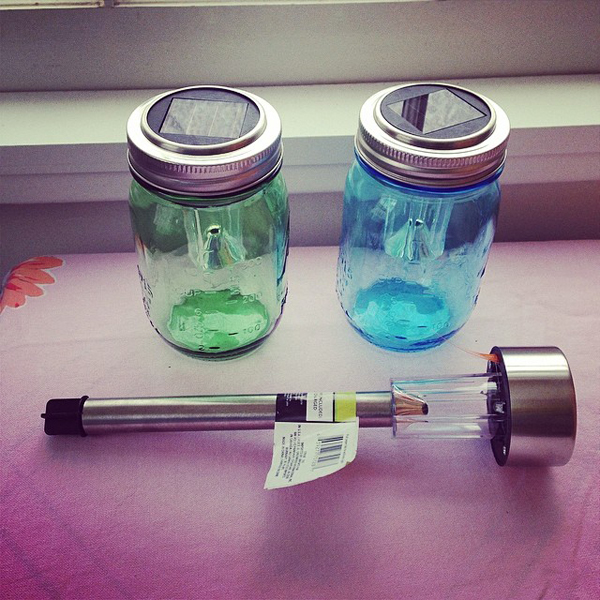 I found that the solar stake lights they are carrying at Dollar Tree for Spring are the perfect size for fitting in the canning ring of a pint mason jar. They look especially nice in the new throwback green and blue Ball Mason jars.
The "light" part pops off the stakes very easily and the top fits snugly into the canning ring. Anyone have a project idea for lots of leftover light stakes? : )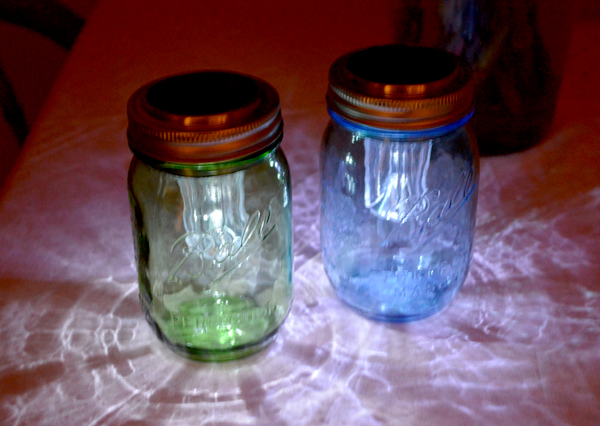 I was pretty surprised to find how well the solar lights work for only $1. They charge in the daylight and then automatically turn on when it gets dark. I bought a bunch of them so I can have them for projects. Right now I have two in the kitchen and they work like night lights.