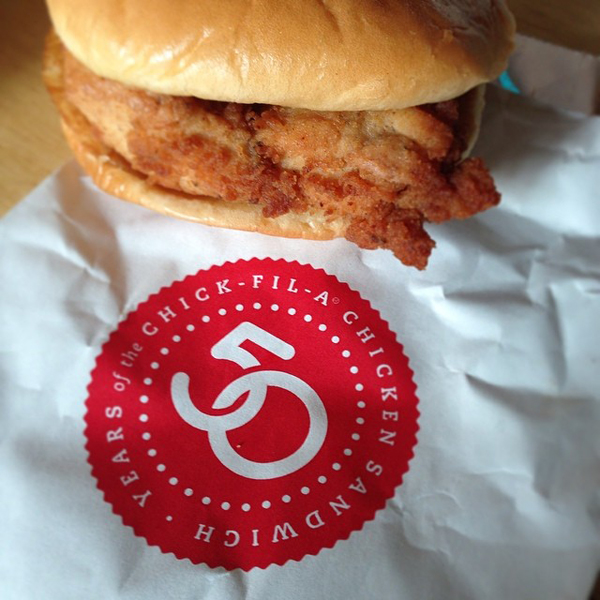 Aaron was in Atlanta briefly for work and brought me back Chick-fil-a sandwiches on the plane. Much the same as I have carried In-n-Out burgers home for him. That is love.
January 2007 I blogged about businesses I wished would come to Rochester. I was thinking about this because I wish we had a Chick-fil-a in Rochester. I think it's time to revisit the list!
1. Jamba Juice - still no delicious fruit smoothies
2. In-n-Out Burger - we have lots of Five Guys but no In-n-Out
3. Sephora - we now have a Sephora at Eastview Mall
4. Pomme Frites (NYC only) - definitely no Pomme Frites, but we do have an awasome Poutine Truck so I'm happy in this regard
5. Cheesecake Factory - they build a Cheesecake Factory in Pittsford
6. Ikea - nope
7. Urban Outfitters -closest one is in Buffalo
8. Anthropologie - Eastview Mall now has one
9. Baja Fresh - no Baja Fresh but we did get several Chipotles which are great!
10. Crate and Barrel - huh uh
I would also like to note that since 2007 I discovered Melting Pot, lusted over it, and then we got one!
Time to update the list:
1. Jamba Juice - never stop believing!
2. In-n-Out Burger - don't let go
3. Ikea
4. Urban Outfitters
5. Crate and Barrel
6. Fossil - feed the watch habit
7. Chick-fil-A
8. Sonic Drive In - I think we are getting one of these soon
9. Krispy Kreme - can you believe we had several of these and then they all closed?
10. Long John Silvers - I am kinda embarassed about the fast food on my list but what can I say... every once in awhile I have a craving. I heard we were getting an Arthur Treachers which I think are similar.
Let's see what we get in a few years!