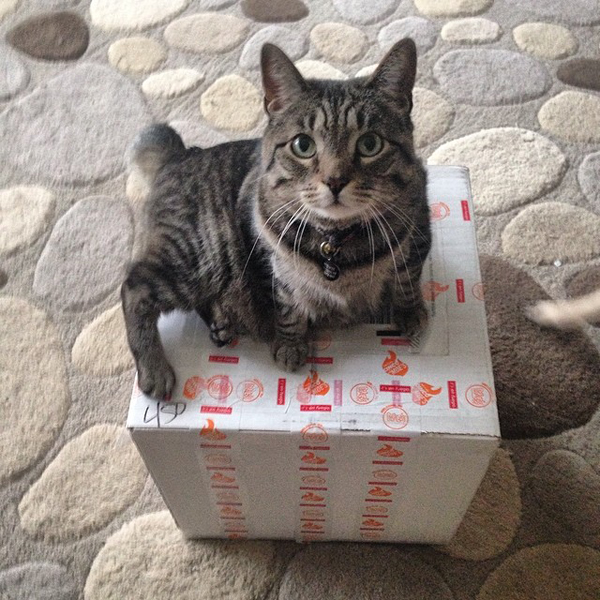 Klout and Moe's Southwest Grill sent me a box of goodies for Cinco de Mayo. It's one of the biggest boxes I've got from Klout. Stewie seemed to think it was for him.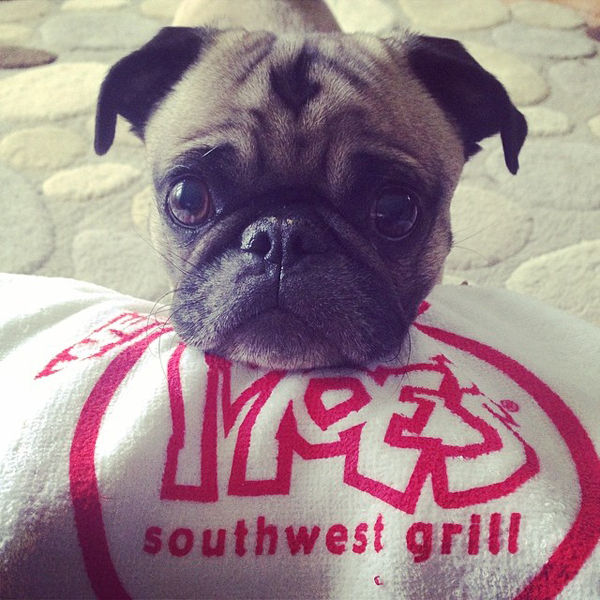 Inside were sweatbands, towels, a t-shirt, a camel-back and Moe's gift cards. All for celebrating #cincodemoes on Cinco de Mayo with free samples of their new spicy guacamole.
Hugo really wanted to go to Moe's. He likes burritos.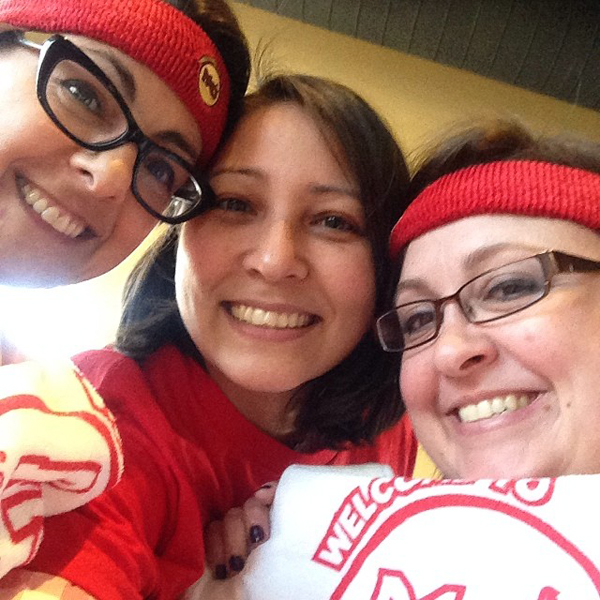 Instead of Hugo, Tina and Liz joined me to make a real party! Welcome to Mooooooes!