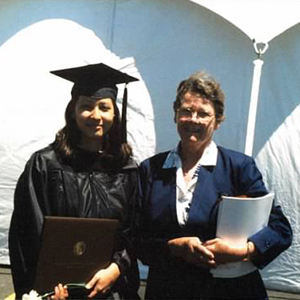 Grandma and I, RIT Graduation 1998
Today my Grandma quietly and mercifully passed away at home.
The past year since she was diagnosed with melanoma has been like reading a book you are sad to finish. You know the end is coming and will miss the main character so much.