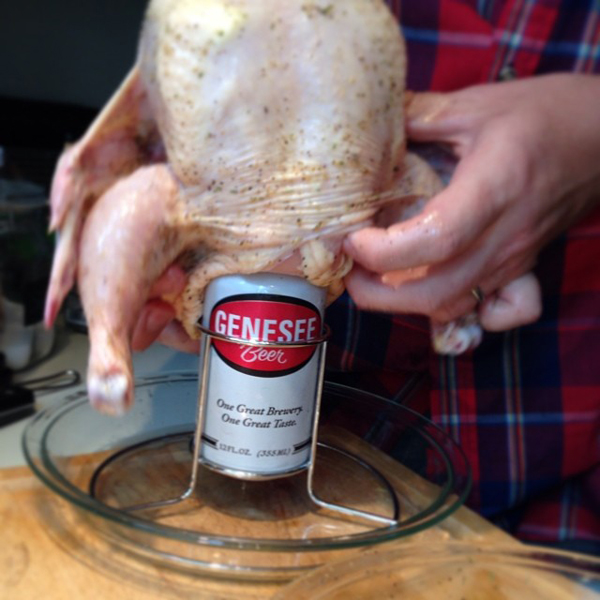 I bought this special wire rack thingy to try making beer can chicken. Luckily Aaron was up for manhandling the chicken onto the can. We used a can of local Genesee Brewery beer... it seemed only right.
If you don't have a special wire rack thingy for holding the beer can, no worries. Backyard Boss shows how to do it without and has a great recipe too.
@ljc The chicken is always the star. We're just the best supporting beer.

— Genesee Brewery (@GeneseeBrewery) June 30, 2014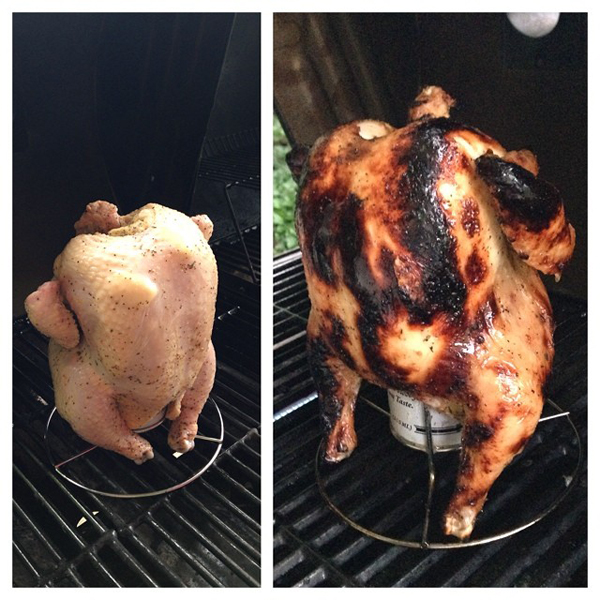 It camed out moist and delicious. We will definitely be doing this again!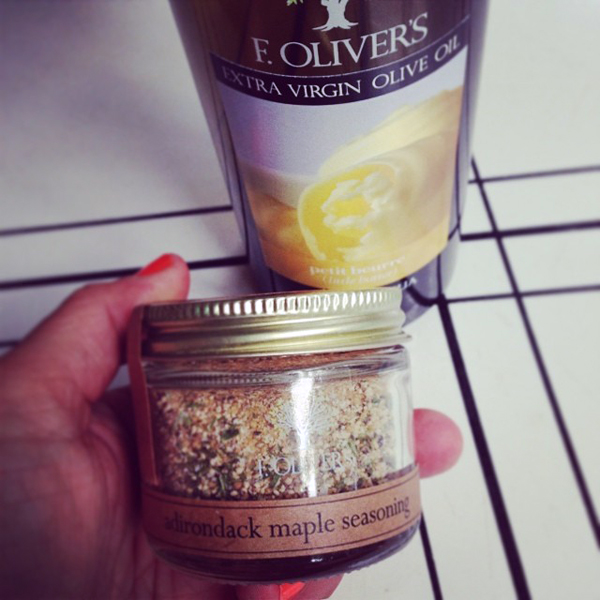 We had just bought this butter flavored olive oil and maple seasoning at F. Olivers and used it on the chicken. So good!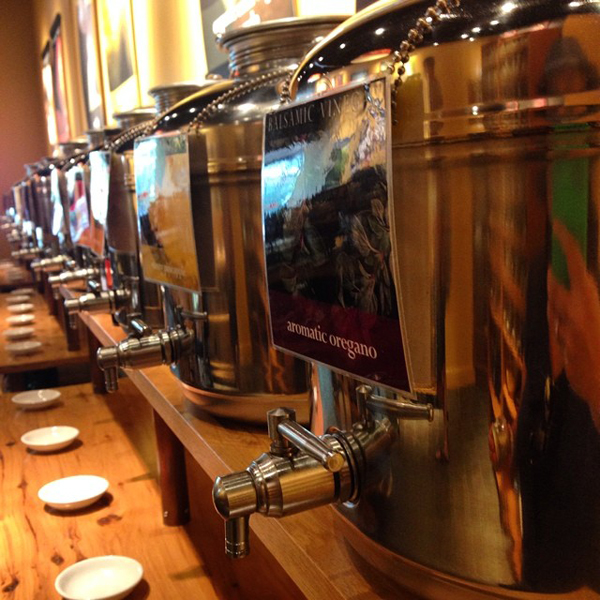 I love going to F. Olivers. They have such interesting flavors of olive oil like blood orange and smoky chipotle. They also carry vinegars such as peach and chocolate. At our last visit I discovered they are now carrying spices and rubs!