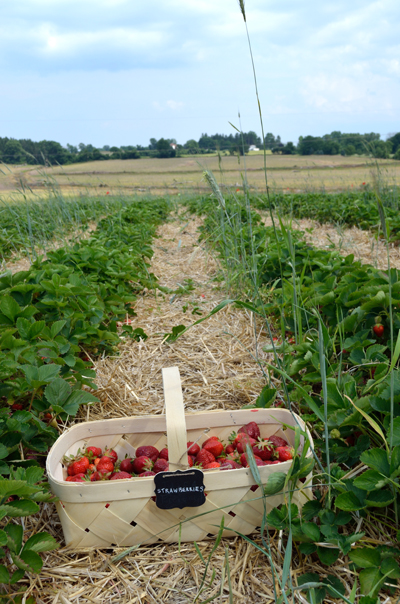 The strawberry season is late this year. That worked out for us since we were gone last week.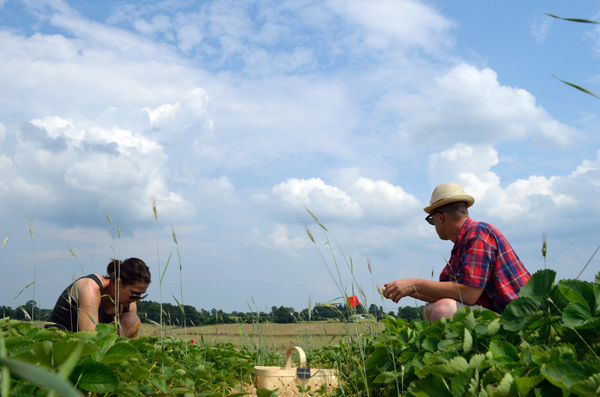 It was a hot day to be out picking in the strawberry field.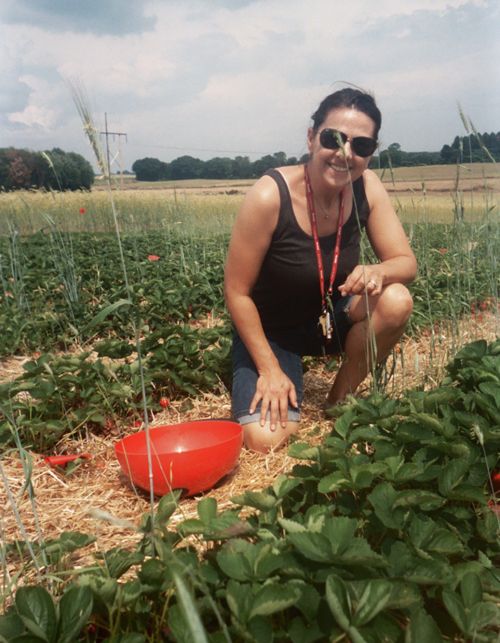 I had some frames left on my one time use camera from the beach, so I used it up in the strawberry field. Love this shot of Tina.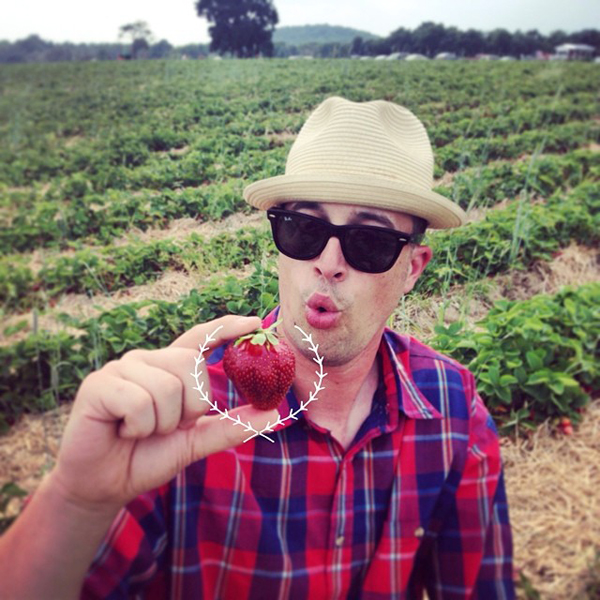 Aaron concentrated on finding the biggest, plumpest berries.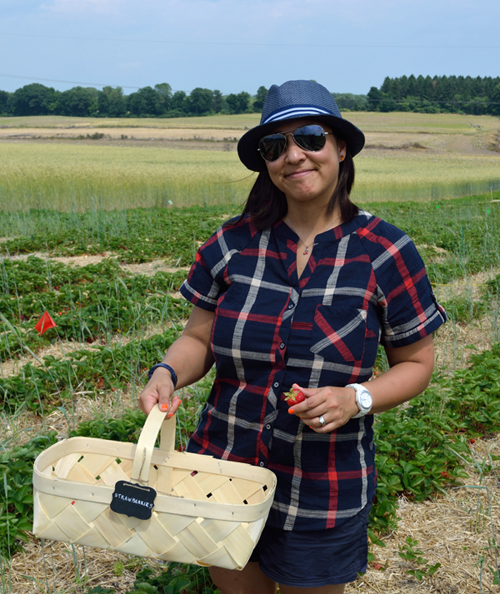 Yeah, I brought a special basket.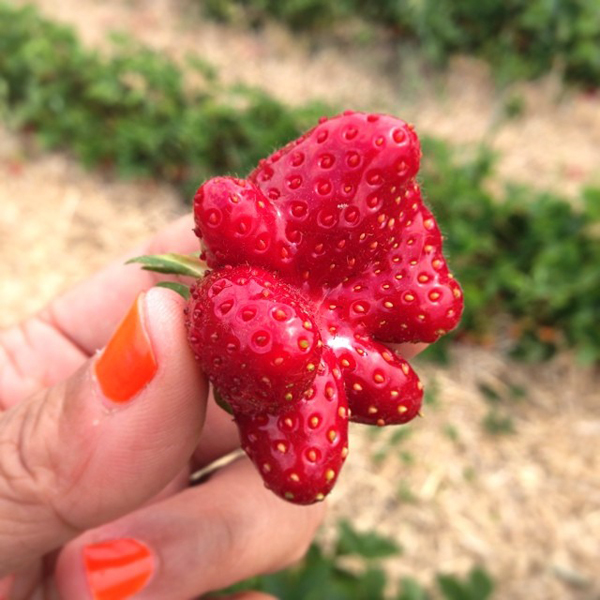 There were some freaky berries this year.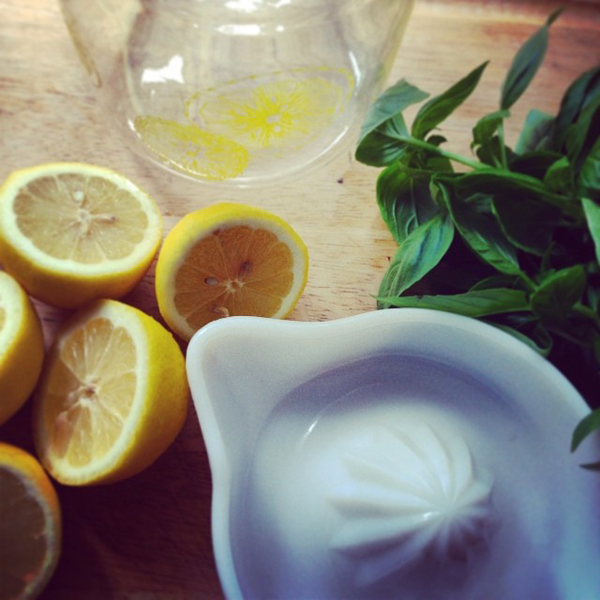 We went to Tina's after for shortcake so I made some lemonade to take.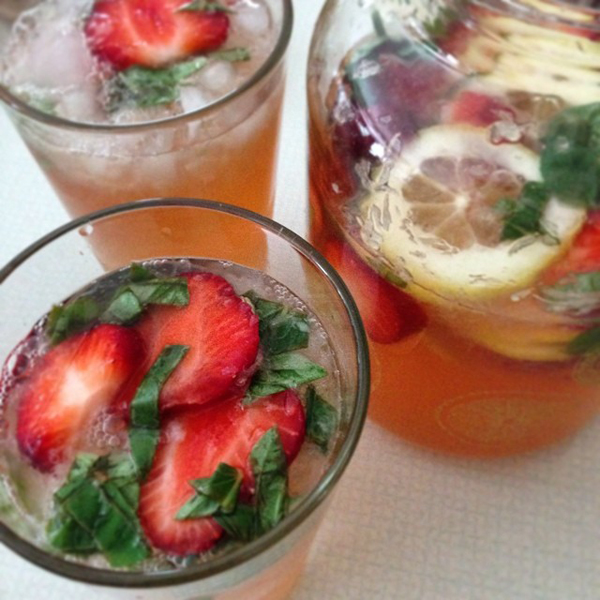 I made strawberry basil lemonade. I just mix up chopped basil, sliced strawberries, simple syrup and juiced lemons. I've seen some other more involved recipes online that I might try next time.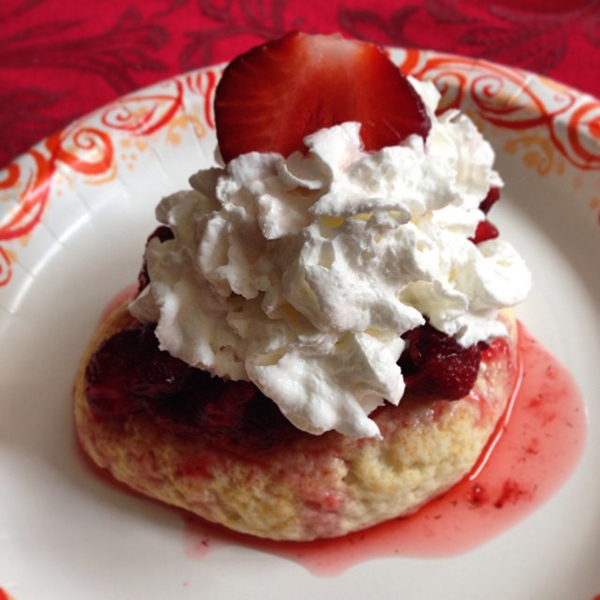 Tina made a delicious strawberry shortcake!