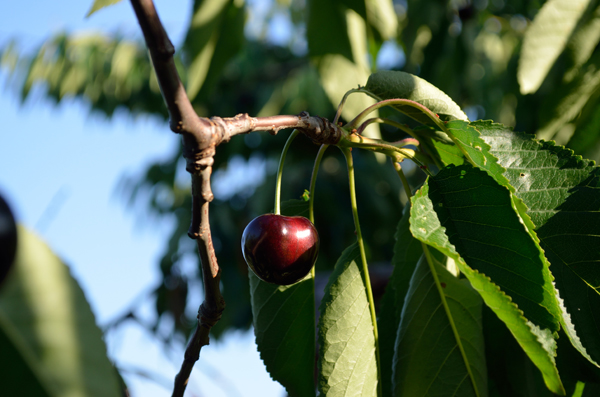 Cherry season here started on July 4th and goes until they are all picked. So Aaron and I hustled out to Brown's Berry Patch to pick some.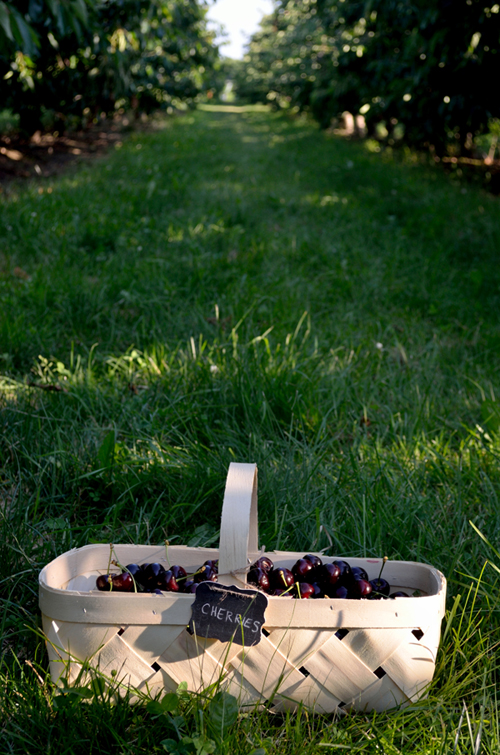 Yeah, I showed up with the special basket again.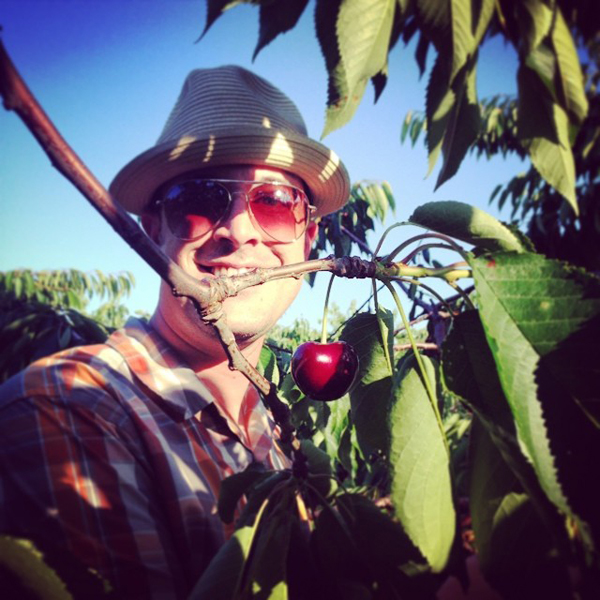 We get a little excited when we see all the cherries on the trees.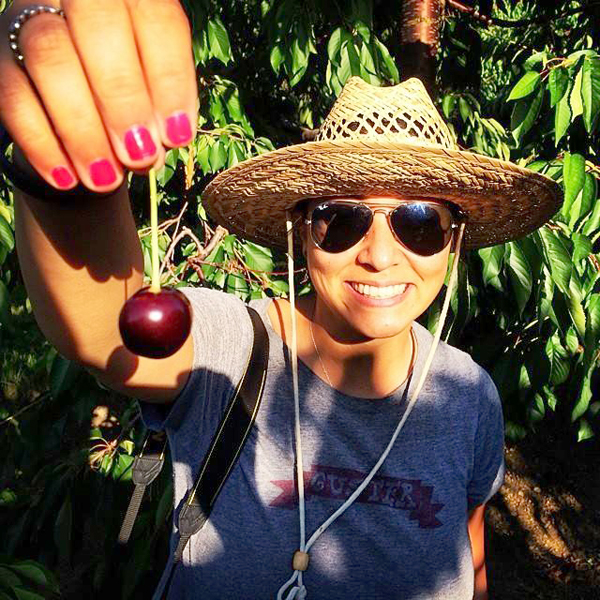 I ate a good many cherries right in the orchard.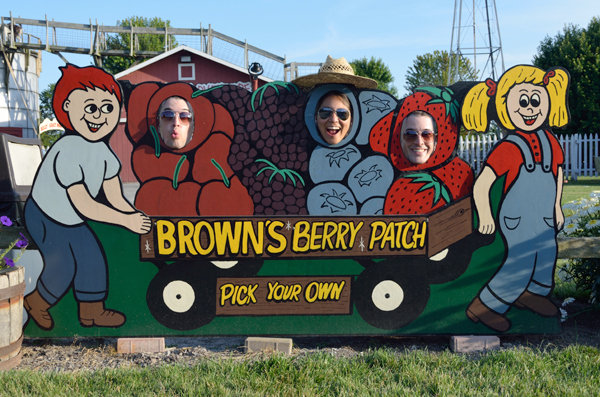 Does anything look strange in this photo? ; )
It's a bit of a drive but we love going to Brown's Berry Patch. They have lots of different fruit to pick plus an area with goats and bunnies and a shop with ice cream. Ice cream is key.
Brown's Berry Patch has been in operation as a family farm since 1802. Seven generations of Browns have worked here. I think that is great.