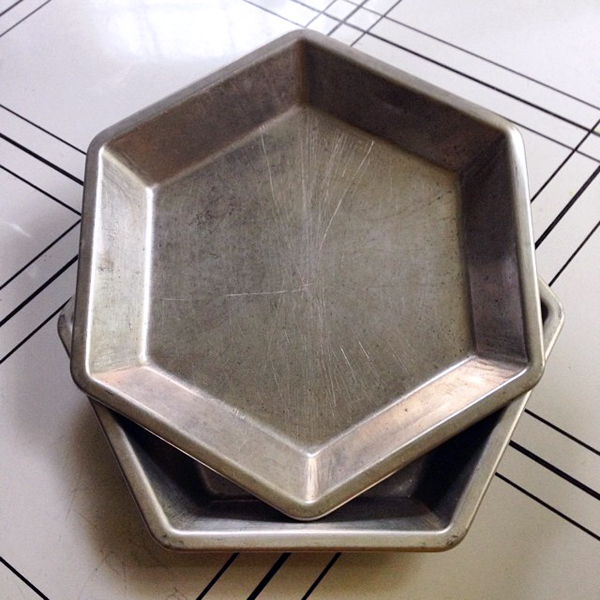 If you look at my last two blog posts you will see we were eating on pie pans. This began a couple years ago when I first made giant salads for my parents on pie pans. I think pie pans are the next mason jars.
When we were at a yard sale over the Fourth of July I found these hexagon pie pans. I have never seen ones like them before. So cool. Bake a pie in them and you get six perfect giant slices!
Pie pans. Mark my words. Pie pans.